Transfer Student Resources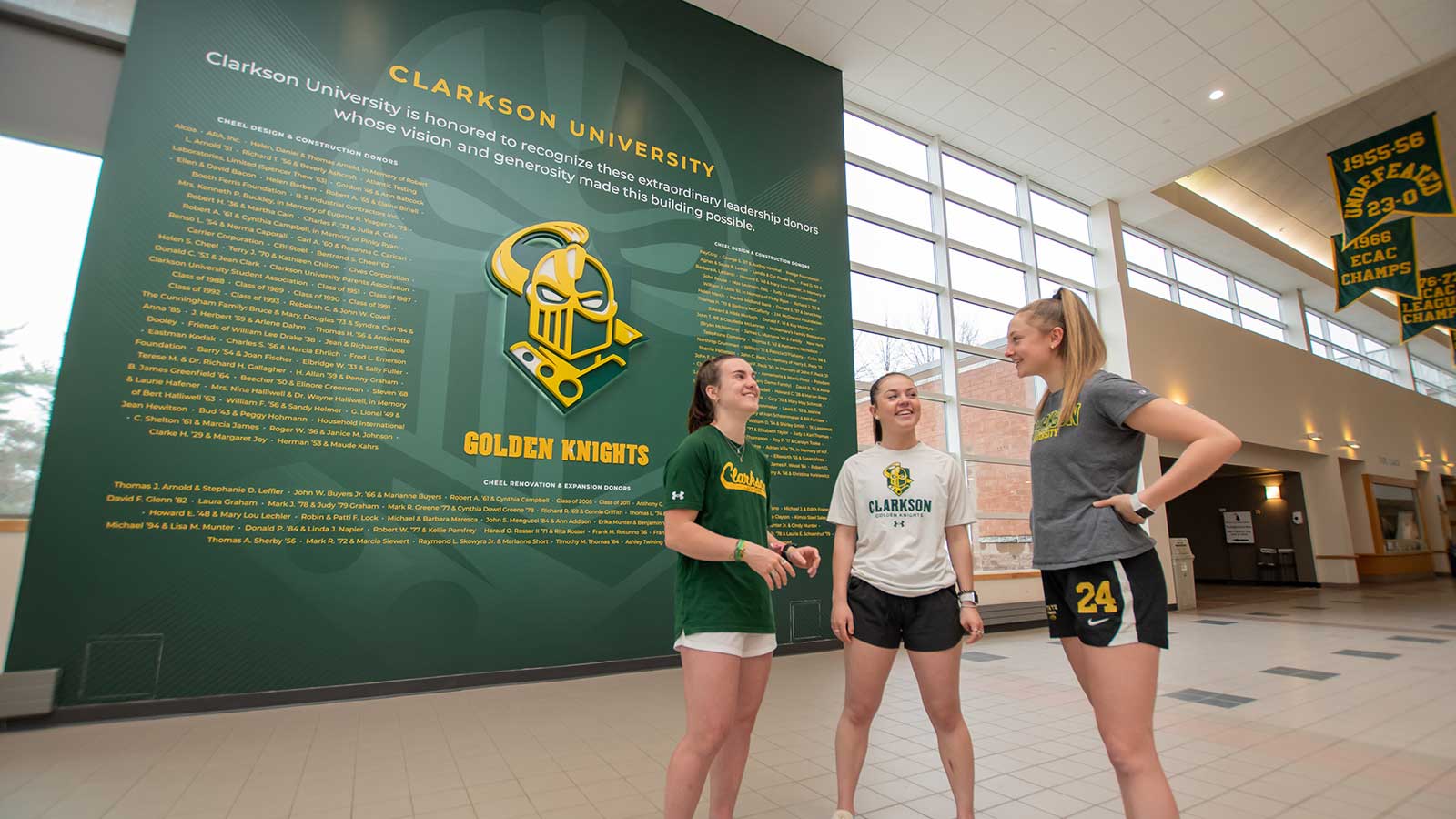 Transferring Credit to Clarkson
Clarkson strives to simplify the credit evaluation process. You submit official transcripts for all colleges attended with your application. From here, a relevant academic department will assess how your previously earned coursework will go toward your degree and the credits and courses needed to complete your bachelor's. You'll receive the results of your credit evaluation within two to three weeks of being accepted to Clarkson.
Does your school have an articulation agreement with Clarkson? Schedule a meeting with one of our academic advisors to verify your transfer agreement and discuss other requirements.
Housing and Moving In
Make the most of your Clarkson experience. Live on campus to immerse yourself in our tight-knit community and form connections in the classroom, in clubs and activities and through shared interests.
You have a choice — live on campus or apply for off-campus housing. Clarkson guarantees on-campus housing to transfer students, including in traditional dormitory-style residence hall, suite or apartment-style accommodations.
Orientation and Moving In
Get a head start on your journey. As a transfer student, you're advised to move in early. This lets you familiarize yourself with our campus, introduce yourself to people and take part in events specifically for transfer students.
Honors Program
Fuel your curiosity to explore and push boundaries. Clarkson's Honors Program welcomes your inquisitive nature through rigorous coursework, a collaborative atmosphere and access to additional research, hands-on learning and presentation opportunities. The Honors Program is open to incoming transfer and current Clarkson students
What I found to be the most beneficial and what helped me meet new people was joining as many clubs that interested me as possible. I joined the Society of Professional Women, Women and Wellness and the Make-A-Wish club, all on-campus clubs. Joining clubs that I thought I would like put me in contact with people with the same interests. Clarkson has so many on-campus clubs that there is, without a doubt, a club for everyone.
Opportunities Available at Clarkson
We're a campus of innovators with a mission of doing things differently. We seek to push boundaries while preserving our world's resources. We challenge ourselves and aim to make discoveries in the process. This approach starts through applied learning in the classroom and extends through opportunities available to everyone in our community.
Achieve Your Purpose Here
Get closer to reaching your goals. Have questions about being a transfer student at Clarkson? Direct them to the Office of Undergraduate Transfer Admissions: