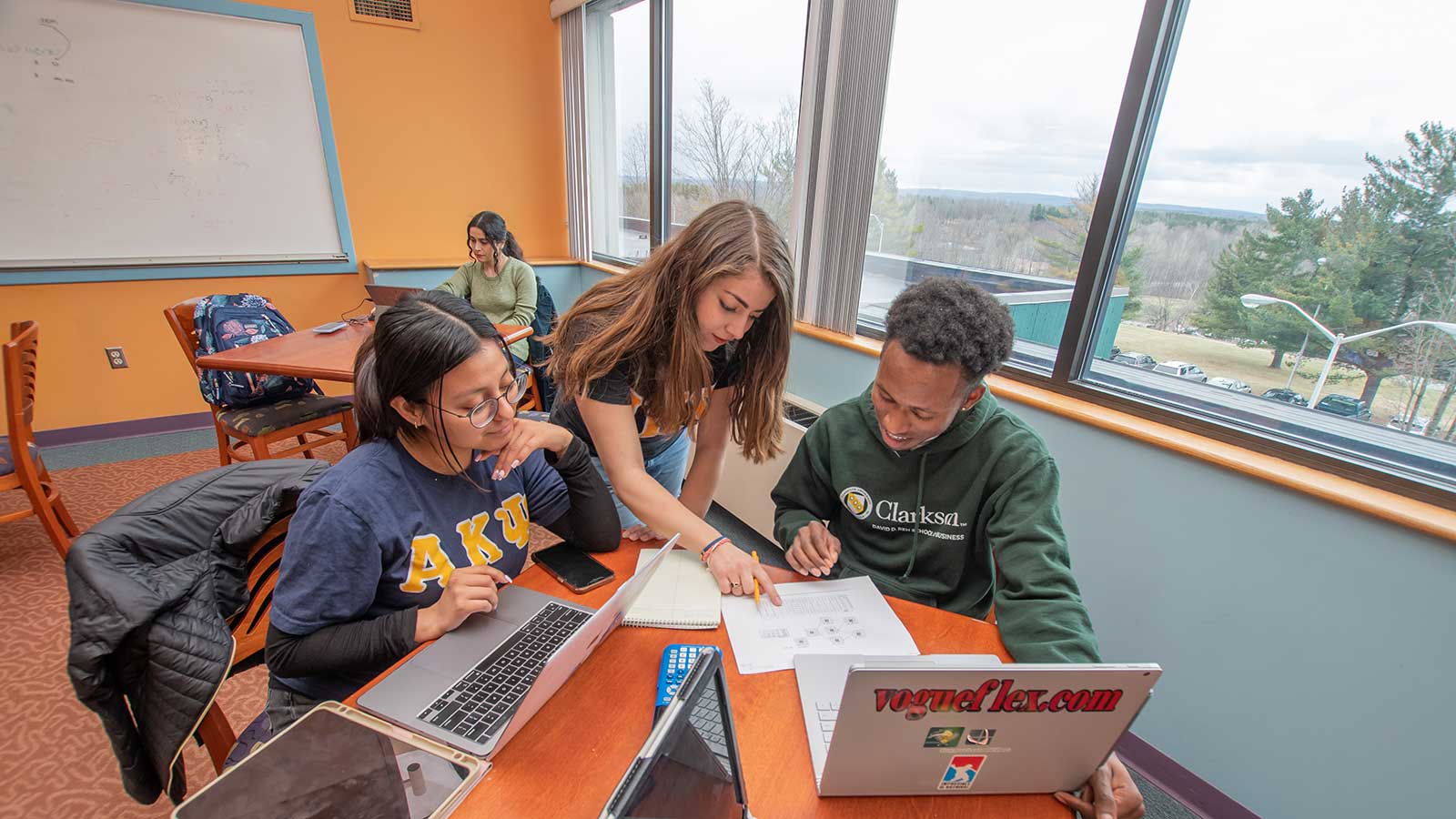 Resources for Students With Disabilities
Clarkson celebrates all types of individual diversity, including neurodiversity and persons with disabilities. We work to make Clarkson an inclusive environment where all persons have equal access. Learn more about services and accommodations available to guide your success:
In making the transition from high school to college, review all accommodations available to provide you with equal access to Clarkson's education programs and hands-on learning opportunities. Find information related to admission, requesting assistance, available support services on campus and submitting documentation.
Learn more about notifying your instructors of approved accommodations and steps you can take to ensure your academic needs are being met in the classroom and beyond.
Understand policies and expectations for students using a service animal on campus, as well as the role of the OAS in facilitating accommodations.
Student Employment Opportunities
The Office of Accessibility Services is constantly looking for student workers. Students must be work-study eligible. You can review the job descriptions for both the proctor position and office assistant positions or view the application. Once you finish the application, someone from OAS will contact you about the next steps.
Learn More About Accommodations and Accessibility at Clarkson
Have questions for the Office of Accessibility Services? Reach out to us today to learn more.