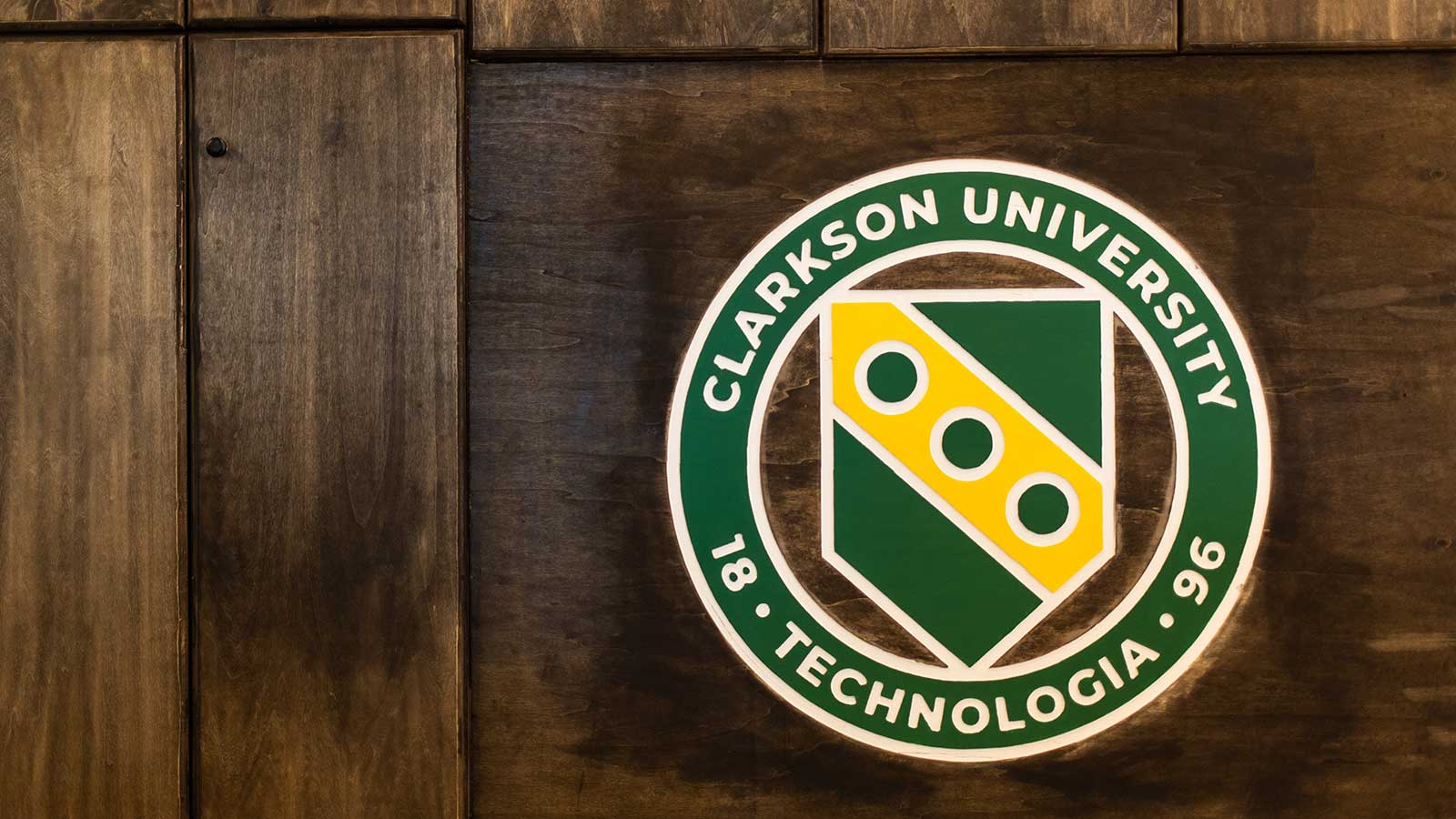 President Marc P. Christensen, Ph.D. P.E.
The Clarkson University Board of Trustees appointed Marc P. Christensen, Ph.D. P.E. to serve as the 17th President of Clarkson University, effective July 1, 2022.
President Christensen's passion for innovative teaching, collaborative multidisciplinary research, proven entrepreneurship, successful fundraising and community outreach are in excellent alignment with Clarkson's active community of faculty, staff, students and alumni.
A well-regarded leader in photonics research and technology development, he most recently served as the dean of the Lyle School of Engineering at Southern Methodist University (SMU) in Dallas, Texas.
President's Executive Council
Clarkson Leadership Council
The Clarkson Leadership Council is inclusive of the President's Executive Council, and the heads of academic schools, institutes and safety.
Board of Trustees
The Board of Trustees is the governing body of the University Corporation, managing its affairs and granting and conferring such academic degrees and honors as are permitted by the Regents of the State of New York and specifically authorized by its charter.
Board Officers
• Thomas L. Kassouf '74, Chair​​​​​​
• Marc P. Christensen, Ph.D., P.E., Clarkson University President
• Nancy D. Reyda '81, Vice Chair
• Bayard D. Clarkson, Sr. H'74, Distinguished Vice Chair
• Lauretta M. Chrys UGC '98, Secretary
• Kelly O. Chezum '04, Assistant Secretary
• Jeffrey Ives, Vice President for Financial Affairs & Treasurer

To Contact the Board of Trustees, please write or call in care of:
Dr. Kelly O. Chezum, Vice President for External Relations & Assistant Secretary of the Board of Trustees
Clarkson University
8 Clarkson Avenue, Box 5500, Potsdam, New York 13699
Phone: 315-268-4483
Anthony B. Bouchard '85
President and Chief Operating Officer
CDM Smith, Inc.
Kathryn E. Campbell '03
Vice President/Head of US Product Strategy & Development
Franklin Templeton Companies, LLC
Simoon L. Cannon '97
President and Founder
Melanina Organics LLC
Thomas G. Capek P'15
Senior Vice President & Chief Engineer
Corning Incorporated
Amy E. Castronova '04
President
Leadership Alchemy
Marc P. Christensen, Ph.D., P.E.
President
Clarkson University
Lauretta M. Chrys UGC '98
Executive Vice President & COO (Ret.)
Citizens Bank
Bayard D. Clarkson Sr., M.D. H'74
Member, Molecular Pharmacology/Chemistry
Sloan - Kettering Institute
Kathleen H. Cline '85
President
KTC Construction
Karel K. Czanderna '77
President & CEO (Ret.)
Flexsteel Industries Inc.
Peter J. Devlin '80
President & CEO (Ret.)
Fish & Richardson, PC
Christina A. Dutch '91
Partner
PricewaterhouseCoopers LLP
David K. Heacock '83
Senior Vice President & Manager (Ret.)
Texas Instruments Silicon Valley Analog
Thomas L. Kassouf '74
President (Ret.)
Snap-on-Tools Group
Sanjeev R. Kulkarni '84
Professor, Electrical Engineering
Princeton University
Kenneth S. Lally '79
Founder
SimuTech Group
Earl R. Lewis '66
Chairman of the Board (Ret.)
Flir Systems Inc.
G. Michael Maresca P'18
Interventional & General Radiologist
President
St. Lawrence Radiology
John S. Mengucci '84
President and Chief Executive Officer
CACI International Inc.
Rajan Raghavan '82
Founder, President & CEO
The Fabric Net
Nancy D. Reyda '81
Managing Director & COO (Retired)
Bank of New York Mellon
Jean E. Spence '79
Executive Vice President (Ret.)
Mondelēz International, Inc.
David A. Walsh '67
Executive Vice President and COO (Ret.)
United Therapeutics
James F. Wood '64
Director, Energy Institute (Ret.)
Director, U.S. - China Clean Energy Research Center, Advanced Coal Technology Consortium
West Virginia University
Robert R. Ziek, Jr. '78
President
ZSource, Ltd.