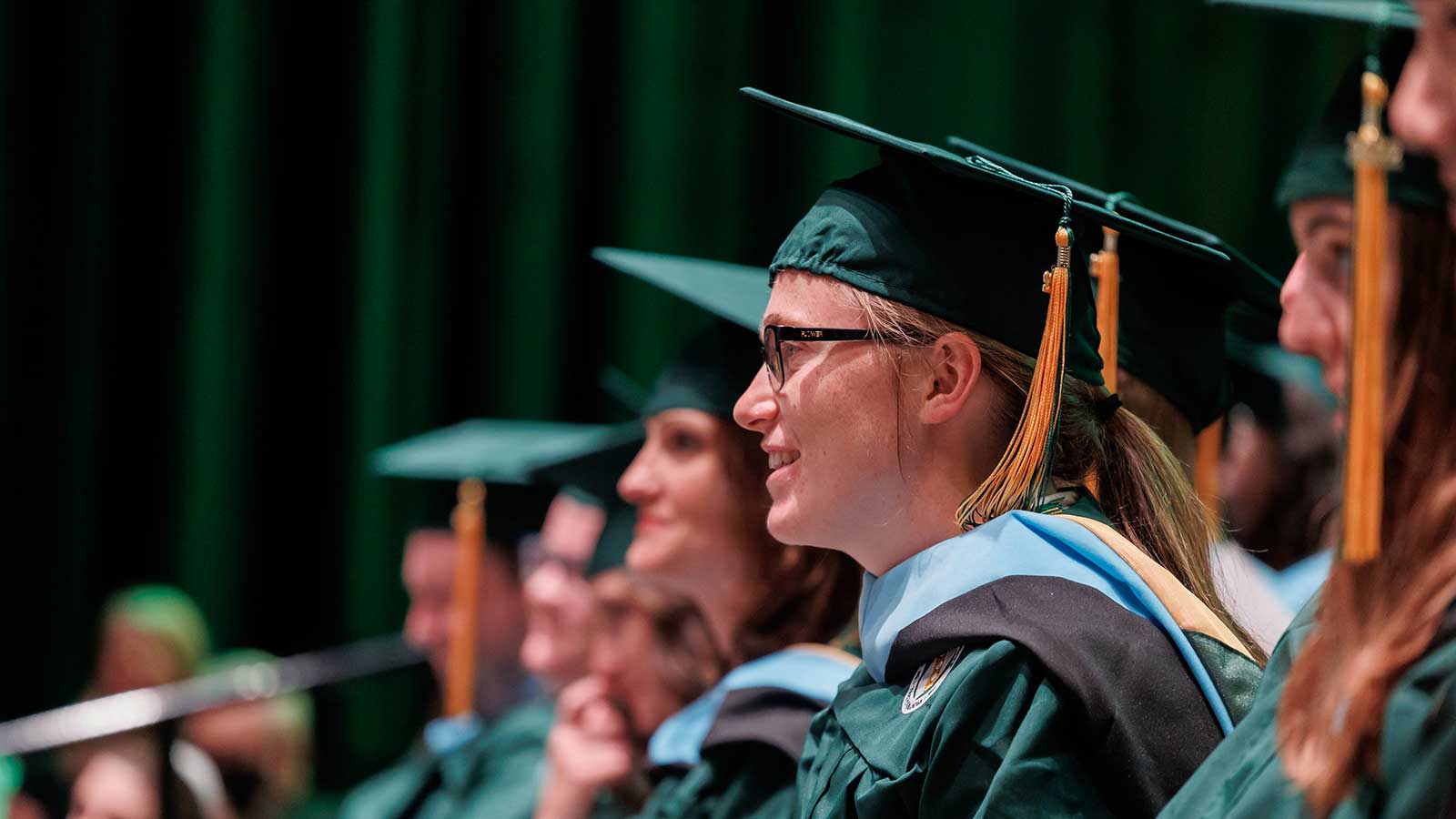 Fast Facts
Founded:  In 1896 as the Thomas S. Clarkson Memorial School of Technology, to honor Thomas S. Clarkson, a Potsdam businessman and humanitarian by his three sisters and niece. 
Renamed: In 1913 as the Thomas S. Clarkson Memorial College of Technology;  And in 1984 to Clarkson University to recognize the depth and breadth of degree offerings and global impact of research.
President: Marc P. Christensen (2022 - Present)
Mascot: Golden Knight
Colors: Green and Gold, that match Thomas S. Clarkson's favorite flower, the goldenrod
Athletics: 2 Division I sports teams (men's and women's ice hockey); 18 Division III sports teams; 38 intramural teams
Military: Army and Air Force ROTC programs
Student/Faculty Ratio: 12:1
Student Body: 4,000+ students from 42 states and 61 countries
Alumni: 46,000+
Campus Locations: Main Campus - Potsdam, NY; Capital Region Campus - Schenectady, NY; Hudson Valley Campus - Beacon, NY; online master's, PhD and certificate programs; Adirondack Semester in Saranac Lake, NY.
Accreditation
Clarkson University's bachelor's, master's, and PhD programs are fully accredited. Read more about our accrediting bodies for our various degree programs.
Accolades
Clarkson University is highly ranked by top external sources such as The Princeton Review, U.S. News & World Report, Forbes, PayScale, and many more.