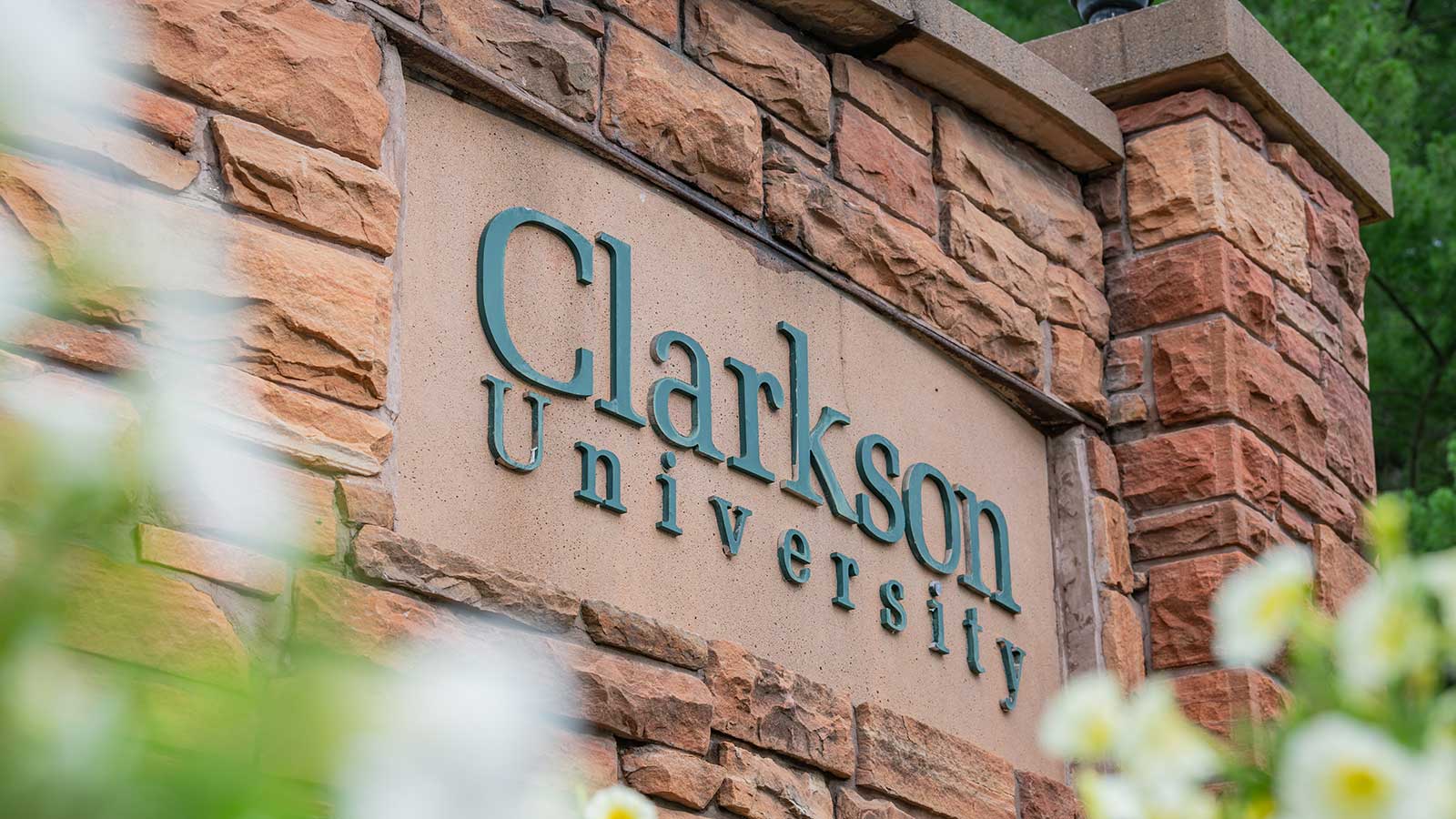 Undergraduate Tours and Events
You're interested in what Clarkson can offer you — from courses to community to career-building opportunities. Get your questions answered, and see what our campus is all about through in-person and virtual tours, open houses, admissions events and information sessions, as well as opportunities to speak with current students and faculty members. Find events for first-year and transfer students.
Clarkson offers a $1000 Clarkson Visit Scholarship to any student who has an official undergraduate admissions visit to our Potsdam campus by no later than December 1 for Early Decision and February 1 for Regular Decision of the senior year of high school. Like most Clarkson scholarships, this award is renewable each year for four years for a total of $4,000.
Virtual Tours and Events
Curious about Clarkson's campus and culture? Get a glimpse by exploring the Potsdam or the Capital Region Campus via our interactive map featuring videos, photos and descriptions of campus spaces. For our virtual information sessions, an admissions team member puts together a presentation about the admissions and financial aid process, after which current students and faculty speak about campus life, culture and opportunities available.
The Clarkson School Early College Events
You see The Clarkson School's early college program as a way to challenge yourself. Sign up for a tour or attend an event to learn more about applying and to speak with students and staff.
Graduate Student Events
Thinking about applying to an in-person, online or hybrid graduate program from Clarkson? Learn more about what to expect and find answers to your questions about coursework, expectations and the admissions process at one of our online events.
Getting Around Campus
Use one of our campus maps to direct your own exploration. On our Potsdam campus, notable buildings for new guests include Holcroft House, our undergraduate admissions hub; the Student Center, our student life hub and the Cheel Campus Center, home to the Golden Knights Division I men's and women's ice hockey teams. Find campus maps for all three locations:
Dining and Lodging
Potsdam, New York, is a welcoming, friendly college town. Located on the banks of the beautiful Raquette River, its tree-lined streets and historic red sandstone buildings give a warm feel to an array of modern stores and restaurants within walking distance of our campus.
Overnight accommodations in the area include well-known chain hotels, quaint bed and breakfasts and family-owned motels. Explore more about dining, lodging, shopping and more in the Potsdam and North Country areas:
Get to Know Clarkson University
See the spaces where you could be making discoveries alongside your fellow students or training for your future career. Schedule a tour today to get started.