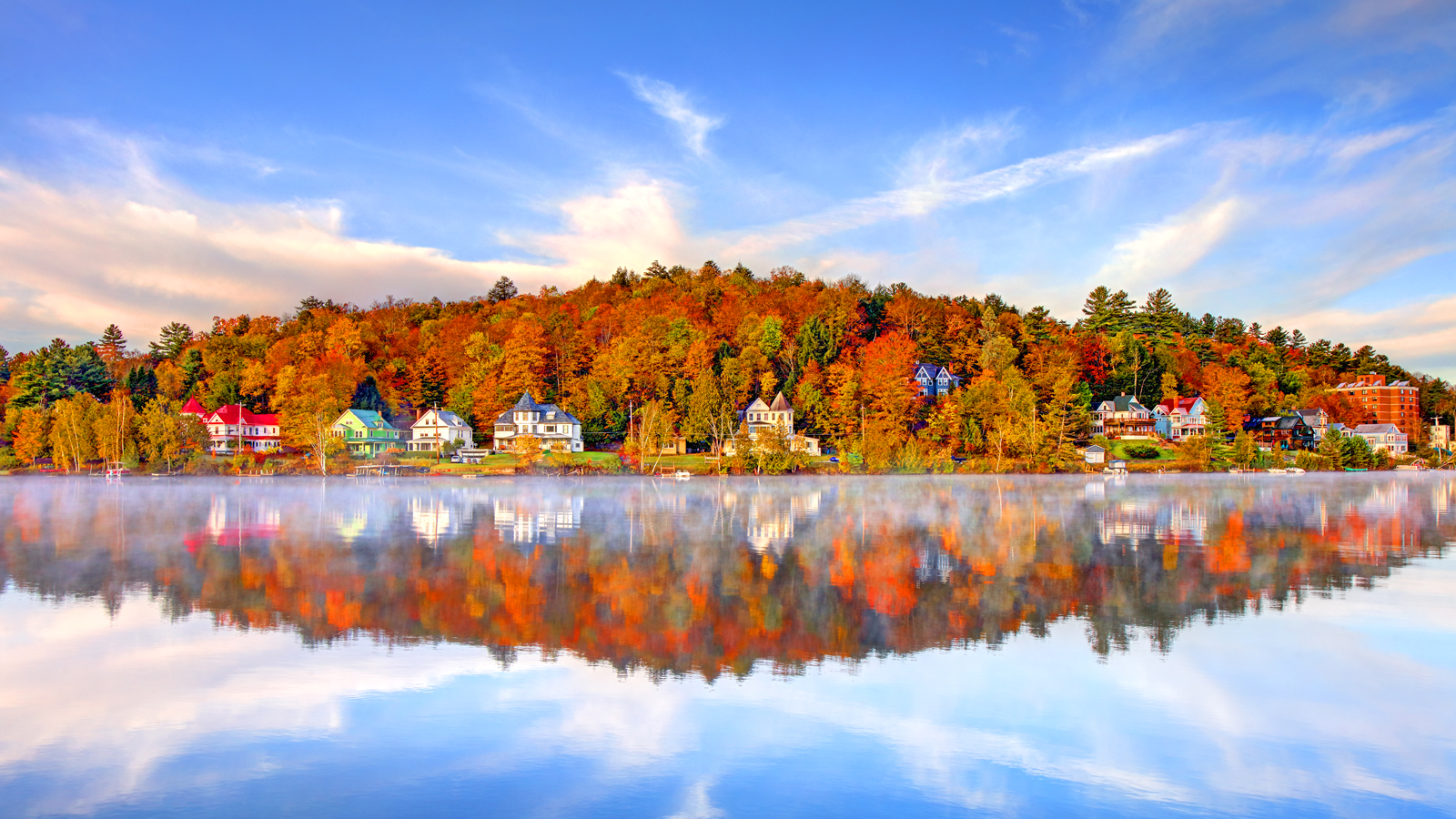 Our Home: Potsdam
The Village of Potsdam, on the banks of the Raquette River, is what you think of when you picture a college town. Tree-lined streets are home to red sandstone buildings and filled with locally owned shops and restaurants. Downtown is within walking distance of our campus, as is SUNY Potsdam and its Crane School of Music, with its extraordinary performances and concerts almost every night.
Local Attractions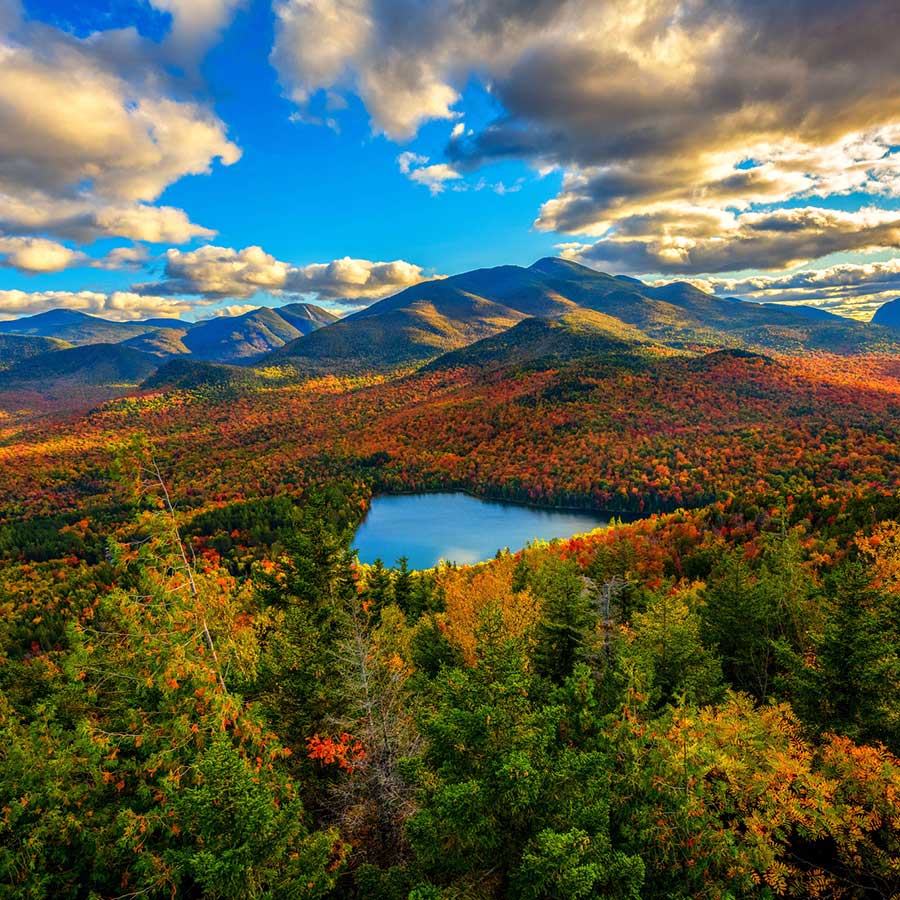 Forever Wild: The Adirondacks
The six-million-acre Adirondack Park is more than huge. It's a natural playground with countless opportunities to hike big mountains, explore thousands of lakes, rivers and streams or try your hand fly fishing on the Ausable River, one of the world's finest bass-fishing destinations.
Or, head to the St. Lawrence River, less than 30 minutes from campus, where you can fish the same waters as the Bassmaster Elite, dive for shipwrecks or spend a weekend exploring a castle.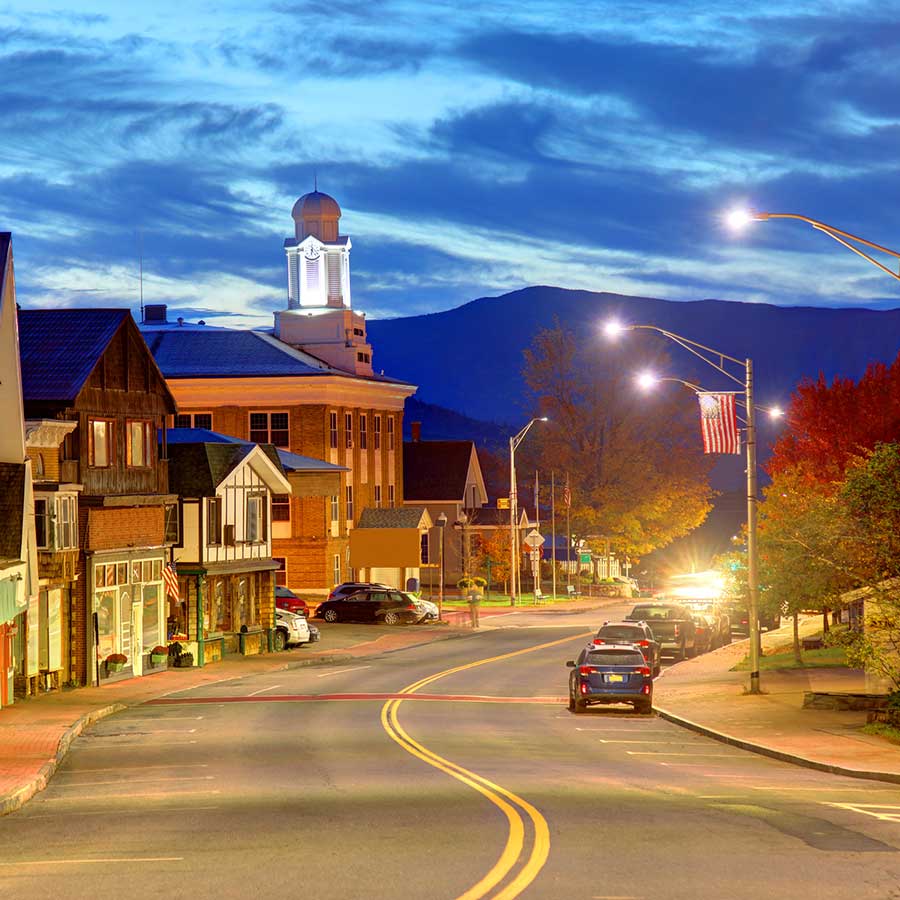 Lake Placid
The Olympic Village of Lake Placid is the only place in the U.S. to host the Winter Olympics twice — once in 1932 and again in 1980. Today, you can not only visit many of those venues but try them out yourself: ski at Whiteface Mountain, which has the greatest vertical drop in the East. Make a few laps on the speed skating oval. You can even take a spin in a bobsled. And, then tell the tales over an Insta-worthy meal at a resort restaurant.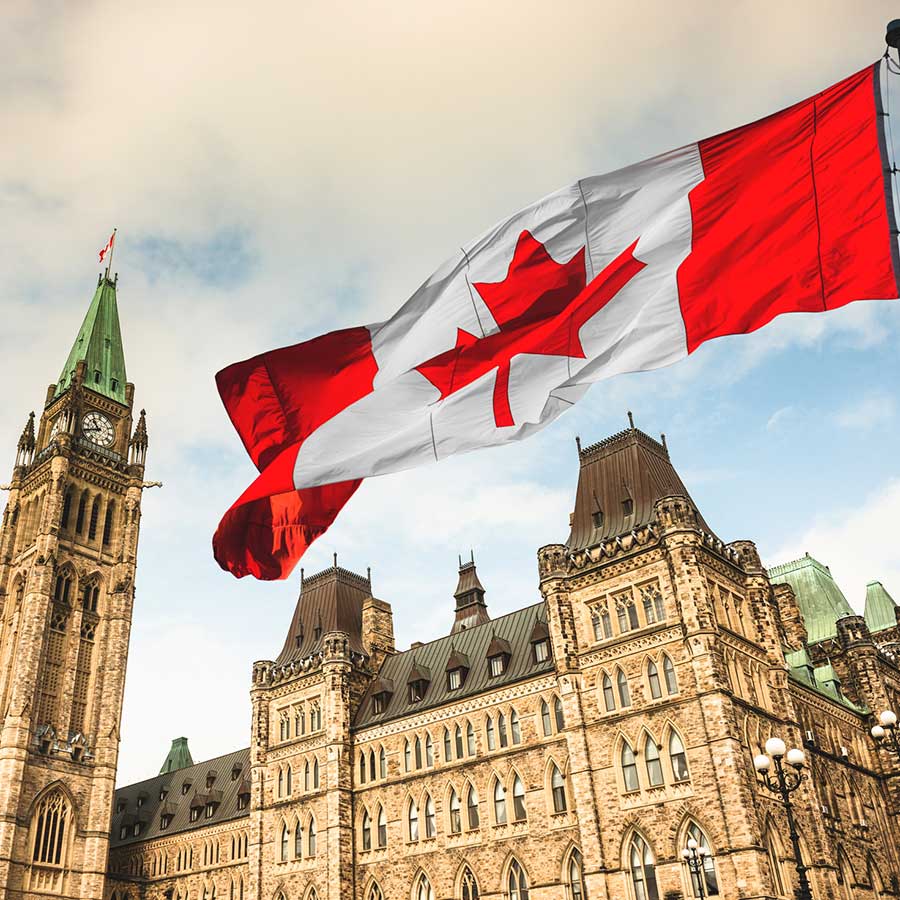 North of the Border
Did somebody say "road trip"? Going to Montreal, where French is the official language, feels like you're traveling farther than just two hours away. (Don't worry — you can get by fine speaking English.) Take in a Montreal Canadiens game, indulge in the city's multicultural cuisine or revel in the art and music scene. Or, visit Ottawa, Canada's capital, where you can choose from world-class museums, an Ottawa Senators game or even skate on the frozen Rideau Canal, a tradition that goes back generations.
About the Surrounding Region
46
Adirondack High Peaks, most of which are taller than 4,000 feet.
Adirondack Park is bigger than Yosemite, Yellowstone and the Grand Canyon combined. The Adirondacks are a living example of sustainability at work: for more than a century, they've shown how people and nature can co-exist.
More than 12,000 college students call the Potsdam area home. Clarkson's neighbors include SUNY Potsdam, St. Lawrence University and SUNY Canton. In addition to an agreement allowing you to take up to two courses a year at our neighboring schools, you can also take advantage of all the events held at those campuses.
4-3
The final score of the "Miracle on Ice" game in Lake Placid during the 1980 Olympics.
400
Years of history to explore in Old Montreal, which is just two hours from campus.
What to Do Around Potsdam
Northern New York is a four-season destination. Whether you're spending a lazy spring or summer day on one of the region's waterways, leaf-peeping in fall or taking a ski through a quiet forest in winter, you have plenty of options within driving distance.
At 700 miles long, the St. Lawrence is the longest west-east river in the U.S. — and it delivers as much variety as you'd expect. Boaters can put in at more than a dozen private and public launches in St. Lawrence County. And if you're fishing, get ready to land muskies, walleyes, northern pike, smallmouth bass, yellow perch, bullhead and carp.
Running hot? Cool off with a dip at nearby Sandstoner Park or Postwood Park, both in Potsdam, or just sit on their sandy beaches. Sandstoner has kayaks and paddleboards to rent by the hour.
Make a short day trip to spend the day swimming, hiking, snowshoeing or cross-country skiing at this 1,115-acre state park located along the Raquette River just 25 minutes from campus. Or, bring a sleeping bag, tent and the rest of your camping gear to spend the night under the stars.
Jump into "river life" and the Thousand Islands with a visit to Clayton, NY. See historic buildings there that date from its time as a thriving 19th-century shipbuilding town. Then, join a tour to see the unfinished Boldt Castle or Singer Castle, a towering, 28-room estate.
Get Out and Explore
Whether you're on the trails with the Outing Club or wading in a peat bog as part of the Adirondack Semester, Clarkson's backyard will keep you busy for years. Bring your gear and see for yourself.