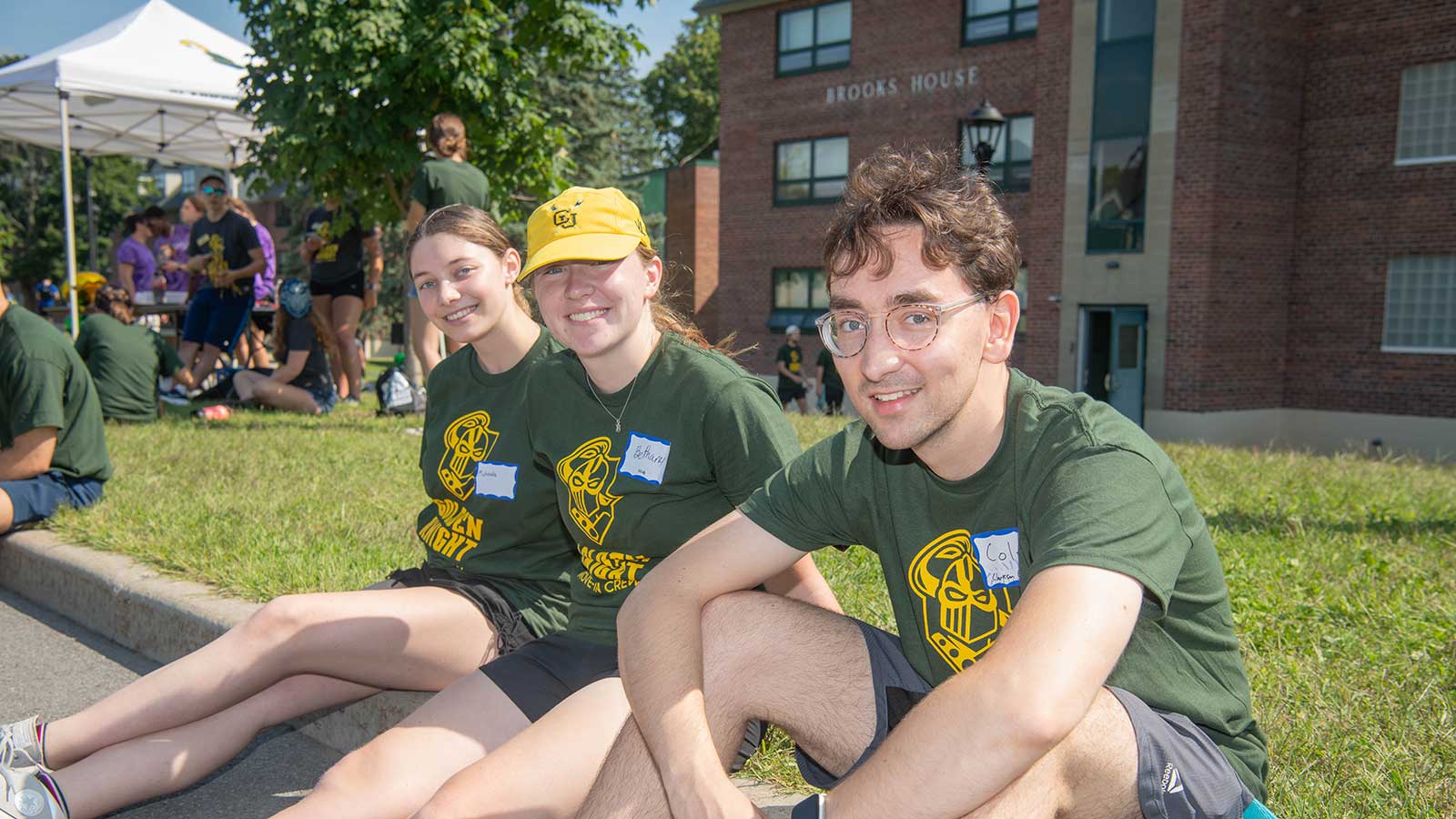 There is more to the Clarkson University experience than which classes you take. This is also your home away from home, a tight-knit community where you will become a lifelong Golden Knight.
Choose Your Own Adventure
As a Golden Knight, there are no limits to what you can do both inside and outside the classroom. Take part in one of our more than 200 student organizations. Cheer on the home team on game day. Or simply hike, bike or kayak your way through the great outdoors.
Student Life by the Numbers
Top 200
Best Loved Colleges
90%
of our undergraduates live on campus or in Potsdam, less than a mile from campus.
Over 200
Student clubs, activities and organizations
12
Fraternities and sororities
+30
Club sports to choose from
12
Fraternities and sororities
+30
Club sports to choose from
#3
National rank of Clarkson's ROTC service
According to Washington Magazine
Life on the Potsdam Campus
Our main campus offers much more than classrooms and labs — it's also a place to make friends, connect with your community and explore your interests.
At our Main Campus, you will have the Adirondacks as your backyard and the tight-knit college town of Potsdam right at your door. Whether you prefer the great outdoors or the attractions downtown, you will always find something to do.
Discover the possibilities that await after you finish hitting the books.
Clarkson is a place where opportunities are developed and found. When I asked my classmates what it meant to them, the words they shared were: inspiration, innovation, collaboration, a home away from home, friendship, passion and a network. These words are Clarkson. From the moment a student arrives at Clarkson and through their first year to graduation, these words identify what makes Clarkson special, and our experiences here are unforgettable and invaluable. They shape who we are and who we want to be.
Jefry A. Lopez Rincon '23
Explore our Capital Region Campus
Located in Schenectady, NY, our Capital Region Campus takes advantage of our proximity to corporate partners and many of the region's major cities to offer unparalleled professional opportunities. This multi-use facility also serves as the main hub for our graduate and professional degree program admissions.