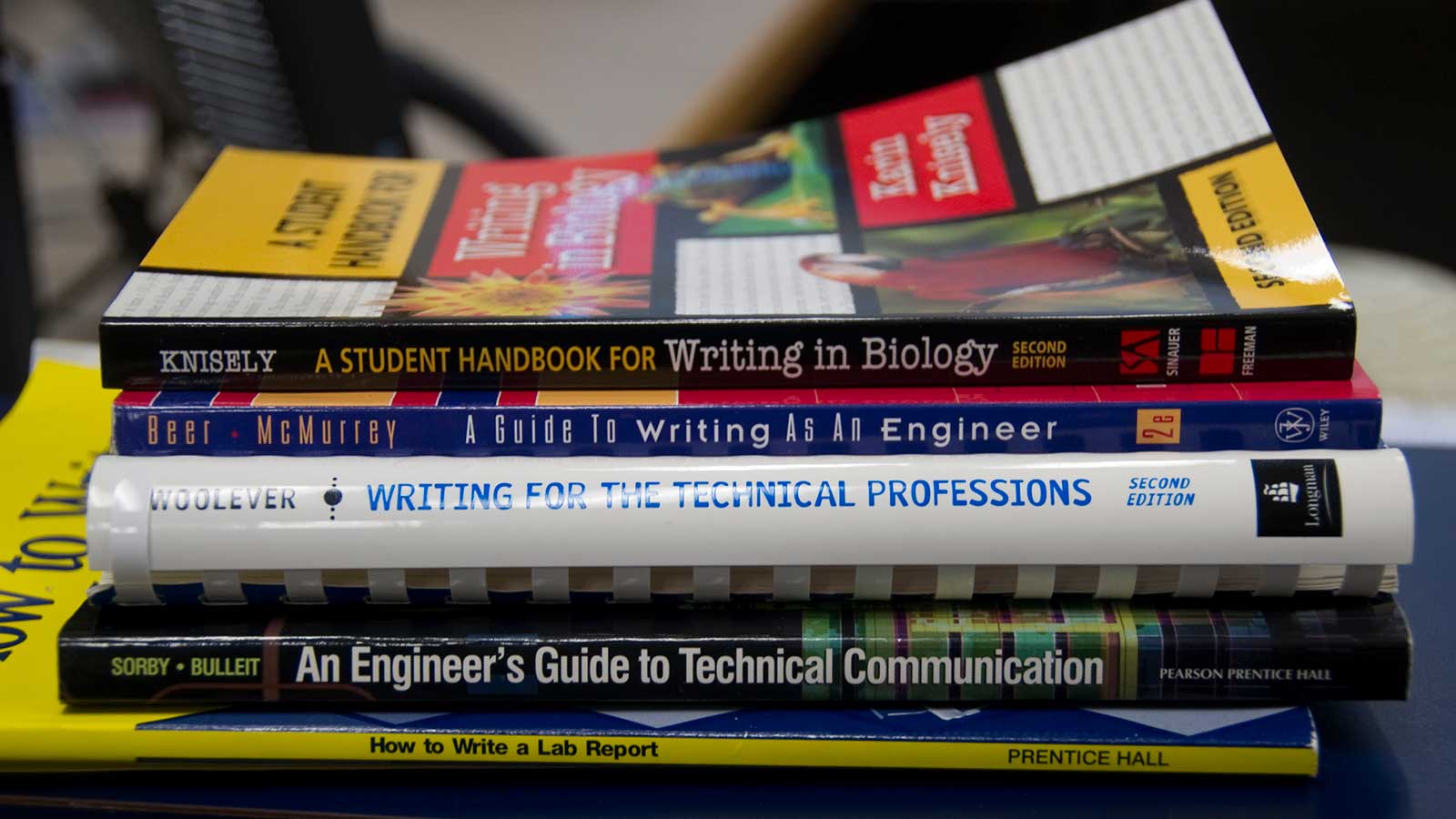 Let Us Read Your Work
If you want to become a better writer, Writing Center consultants can help.
Writing Center Services
Get academic assistance, strengthen your voice or prepare for the job search with the Writing Center's services:
Schedule an appointment for a one-on-one consultation with a peer consultant. Share your work in progress with a skilled reader for advice on how you can make the finished product shine.
Turn to CUWrite to find online resources for improving your writing across a range of disciplines, from English, engineering and the sciences to professional documents. Our consultants help you learn to work with various technological writing tools like citation generators, Grammarly or chatbots.
With English being my third language, I had a little bit of trouble writing college-level papers, but all the professors, as well as the Writing Center, have been very supportive and helping me improve my writing and my academic language.
Tommy Pasanen '24, BS in Psychology
About the Writing Center
Our goal is to help students in every discipline become better writers — because every discipline and industry relies on written communication. We work with Clarkson's Co-Writing Program to prepare first-year students for college-level writing and host programs for other classes as well.
Conference posters
Cover letters
Essays
Grad school essays
Honors theses
Lab reports
LinkedIn content
Post-grad and professional projects
Presentations
Professional websites
Research papers
Résumés