June Commencement for CRC and Beacon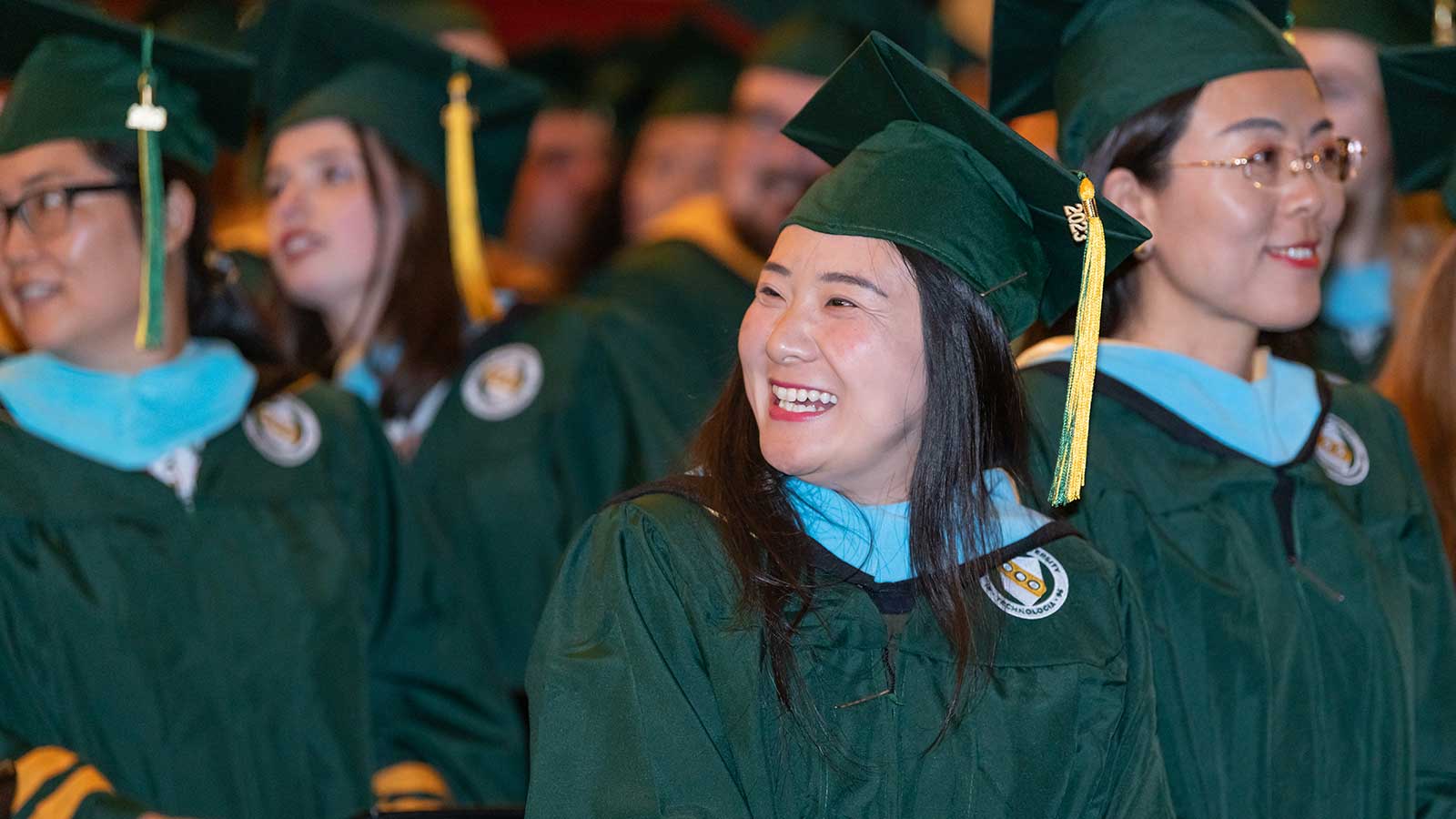 CRC Commencement-Monday, June 12, 2023
6:00pm at MainStage at Proctors Theatre
432 State St, Schenectady NY, 12305
https://www.proctors.org/directionsparking/
There is no rehearsal for the Graduate ceremony.
Commencement schedule - Monday, June 12, 2023
5:30 pm Doors to MainStage open
5:55 pm All graduates and guests seated
6:00 pm Commencement Ceremony begins
7:00pm Commencement Ceremony ends
Further details on the June Commencement will be sent to you late May. If you change your mind regarding your participation, please promptly email commencement@clarkson.edu
Information for Students Participating in Commencement
Student Participation in Commencement
Students eligible for graduation will receive notice from Student Administrative Services and will be required to fill out a form in MyCU to indicate that they plan to attend the 2023 ceremony. If at any time you change your mind regarding participation in the Commencement program, you must inform Student Administrative Services at (315)268-6451 or through e-mail at commencement@clarkson.edu promptly. Detailed seating of the graduates is an important factor in Commencement.
Diplomas, Seating Order & Name Pronunciation
You will not receive your actual diploma during Commencement. Your diploma will be mailed to you after Commencement. You will sit in order by program and have an assigned seat that you will find prior to the ceremony. Please make sure to give the phonetic spelling of your name in MyCU so that the reader can properly pronounce your name.
Guest Tickets
Each graduate is permitted to bring up to 3 guests. Additional ticket information will be provided in May.
Any questions regarding the ceremony or regalia email events@clarkson.edu.
Attire/Regalia
Order your Cap and Gown for June Ceremony – By mid April 2023
Your pre-ordered green and gold regalia will be shipped directly to your home. Payment due at time of order. All caps and gowns must be ordered online through Herff Jones. All Master degree graduates as well as TESOL Certificate degrees will order the Masters package. For Certificate programs that do not require a prior Master's degree first, please order the regalia labeled certificate. Order your regalia.