About the Reh School of Business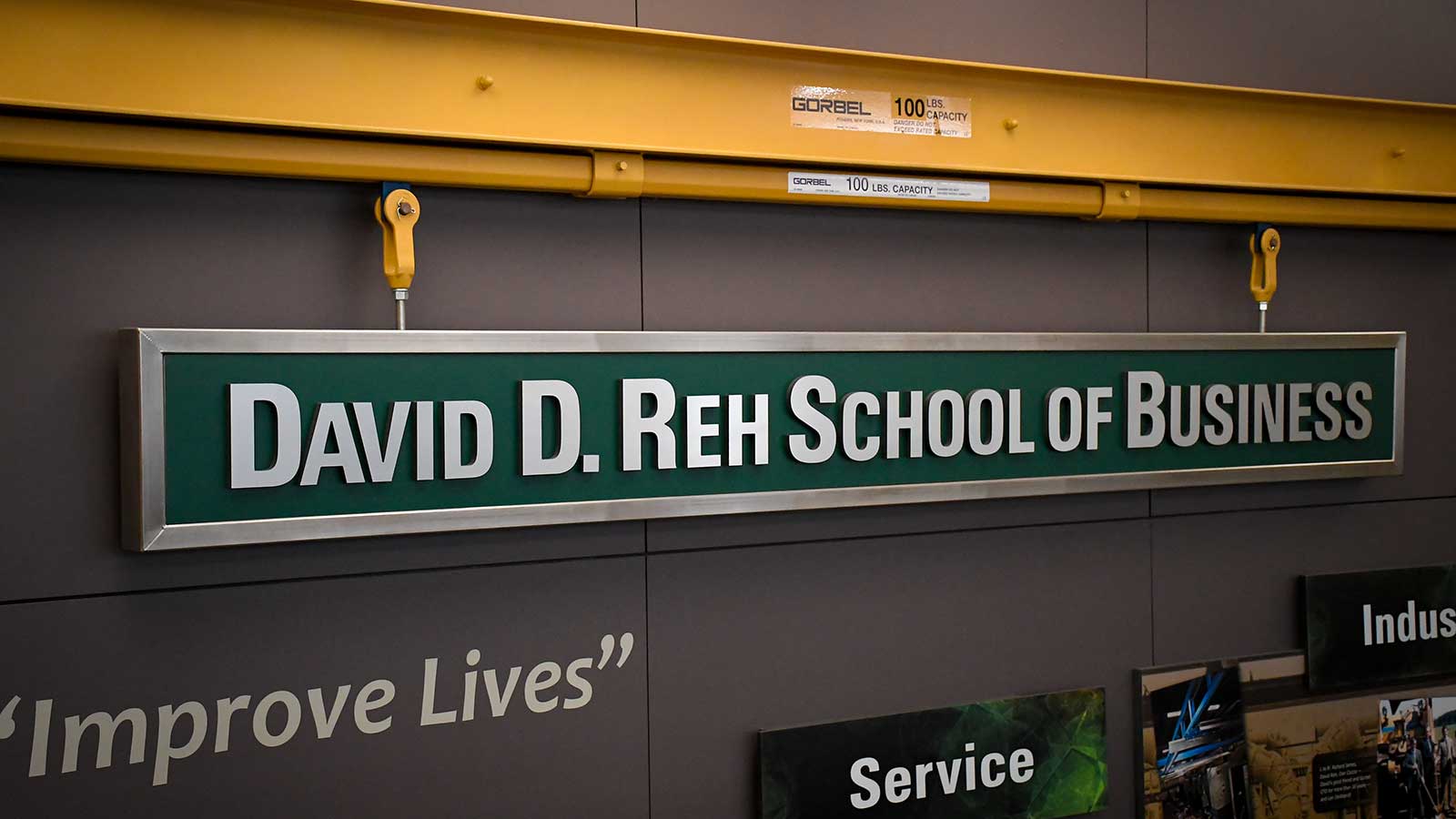 What is Special About the Reh School of Business?
Our Programs
The Reh School of Business is widely recognized as one of the top institutions by publications like Fortune, The Princeton Review and U.S. News & World Report. All of our programs have been designed with the input of industry leaders and experts, taking into account the demands of today's market. We offer competitive majors, minors and concentrations at the undergraduate level, as well as MBA and master's programs at multiple locations. We also offer advanced certificates in a wide variety of business topics for working professionals.
Our Faculty
Our faculty are renowned in their fields and have extensive experience in the business world. We have more than 40 full-time faculty members specializing in topics like supply chain management, healthcare management, data analytics, leadership and ethics and more. They are also researchers in their own right, in search of innovative solutions for a better and more productive future. Some of their studies have focused on supply chain disruptions, gender bias in leadership, macroeconomic effects of energy price shocks and other pressing issues.
Our Students
Our students are motivated, entrepreneurial and strategic thinkers. They are doers who take advantage of the hands-on, global experience that the Reh School of Business offers. They participate in Shark Tank entrepreneurship competitions, receiving over $50,000 annually in awards. Our students also manage $400,000 in investment funds as part of their education.
Key Facts
Faculty Members: 40+
Undergraduate Students: 500+
Graduate Students: 300+
Majors: 6
Graduate Programs: 7
Certificates: 10
Facilities
You can find our business programs at our Potsdam Campus, Capital Region Campus and online. We also boast a number of centers focused on entrepreneurship, research and innovation like the Shipley Center for Innovation, the Reh Center for Entrepreneurship, Ignite and the Center for Advanced Materials Processing.
Student Success
1 in 5 Clarkson alumni is a CEO, senior executive or owner of a company.
Clarkson ranks in the top 35 colleges in the nation for the rate of ROI, according to a Payscale report.
Alumni rank in the top two percent of salaries nationwide, according to Payscale College Salary Report.
96-percent undergraduate placement rate for the Class of 2022.
$69,024 average starting salary for the Class of 2022.
$80,000 highest starting salary for the Reh School Class of 2022.
Our graduate programs also count with a 97- to 100-percent placement rate within three months of graduation. The average starting salary is $78,419 for our MBA graduates and $88,417 for our MS graduates.
Our students find employment by leading companies in a wide variety of industries, all over the world. Learn more about our student success and return on investment.
Top Grad Schools
Many of our graduates choose to pursue advanced degree programs. Many have pursued graduate degrees through Coulter School of Engineering or Reh School of Business programs, or Clarkson's other graduate programs. Other graduate schools where our students have recently enrolled include:
Boston College
Carnegie Mellon University
Duke University
IESEG School of Management
New York University
University of Michigan