Institute for STEM Education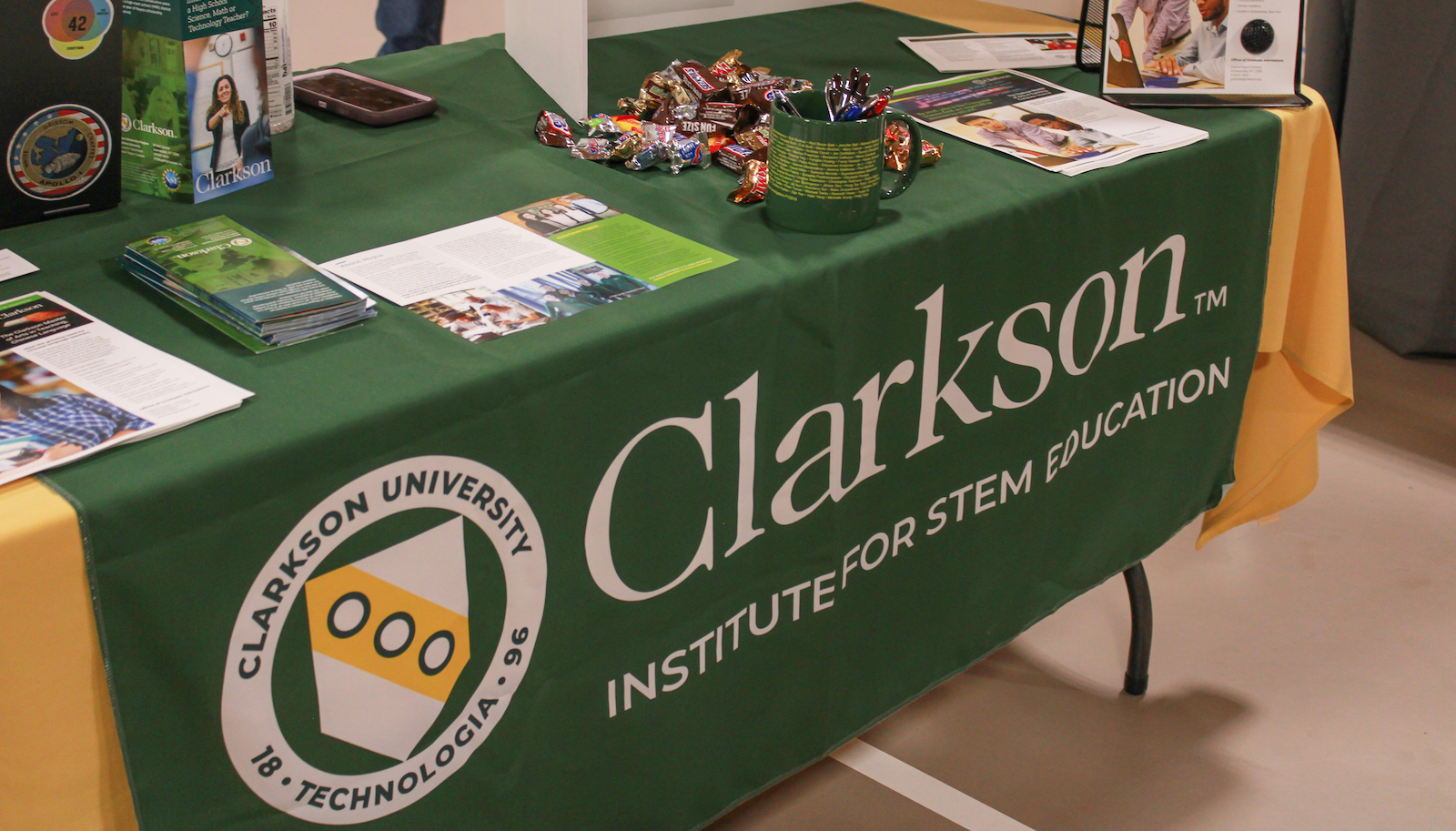 Programs by Location
We connect thousands of STEM students, faculty and professionals across three Clarkson campuses.
Careers in Teaching Summer Camp
The Clarkson Department of Education hosts a two-day summer camp at the Capital Region Campus in Schenectady, NY for high school students interested in a career in teaching. The camp provides opportunities to students to learn about the profession, learn about teaching and interact with Clarkson graduate students in the Master of Arts in Teaching program.
TEAM Science
TEAM Science is a three-week summer program at the Beacon Institute empowering students with nature knowledge and survival skills to boost success in all aspects of life.
Clarkson STEM Ed Launches Leadership Council to Expand Impact
"This is a critical time for STEM in our nation," said Katie Kavanagh, director of the Institute for STEM Education. "We are honored to welcome the members of our inaugural Leadership Council to help Clarkson address the challenges and opportunities in training the next generation of problem solvers in STEM."
FIRST Robotics Programs
FIRST (For Inspiration and Recognition of Science and Technology) was founded in 1989 to inspire young people's interest and participation in science and technology. Today, innovative programs motivate young people to pursue education and career opportunities in science, technology, engineering and math while building self-confidence, knowledge and life skills.
STEM Ed Travel Grants
The Institute for STEM Education provides a limited number of travel grants to help Clarkson faculty and staff attend conferences to engage with their professional society or associated disciplinary group in the area of STEM education. First-time applicants or those giving presentations will be given priority. Applicants must be current affiliates of the Institute for STEM Education.
Application deadlines:
June 1 for meetings to be held between July 1 and December 31.
December 1 for meetings to be held between January 1 and June 30.
Additional Programs
Teaching Circles
Clarkson STEM Ed supports teaching circles, which host communities interested in sharing concerns and interests around topics related to teaching and learning. Teaching circles are safe spaces in which faculty colleagues:
Generate and share developments related to teaching.
Conceive of innovations or interventions designed to enhance student learning.
Seek scholarly research and resources to inform and support the implementation of trials.
Summer Institute for Early Career Teachers
The Summer Institute for Early Career Teachers prepares the University's new graduate teaching assistants (TAs) through a required five-week "boot camp," where TAs take courses on pedagogy with an emphasis on STEM fields. Participants divide the day by taking classes in the morning and practicing teaching in the afternoons.
Contact Us
Kathleen Kavanagh, Director 
361A Science Center 
Box 5815
Phone: 315-268-2376 
Email: stem_ed@clarkson.edu