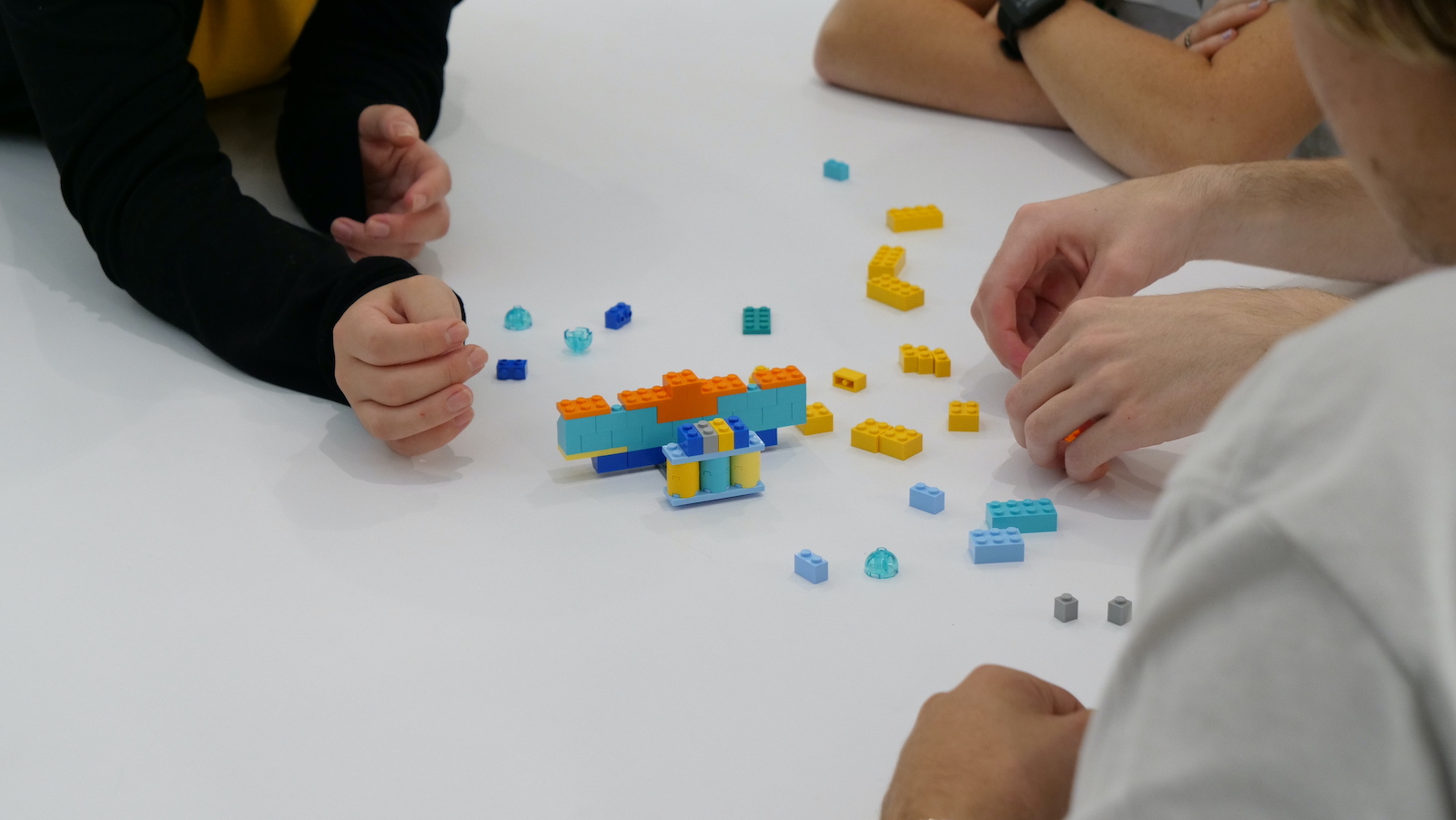 Each year, the Clarkson University President looks at needs across society, the university, or the world to create a challenge that asks Clarkson students to use the skills they have or are in the process of learning to develop a unique solution to a real-world problem.
The 2023 President's Challenge - "Design. Build. Connect." - focuses on something critical to all universities: getting prospective students excited about the hands-on, interdisciplinary education they will receive if they choose to attend Clarkson.
The Task
Developing personalized connections with prospective students is a critical component of any university's impact on the world! Clarkson has already taken prominent steps to develop these connections, and we can continue to do much more.
We need your help! For this year's President's Challenge, Clarkson students are being challenged to create their own simple, interactive, and cost-effective collectibles that can be distributed to prospective students!
The challenge will run throughout the Fall 2023 semester, and will consist of several deliverables across six stages of content (see below for more information). In November, student teams will present their collectibles to the community at the official President's Challenge Showcase, where they will potentially receive one of several awards (and even better prizes)!
The goal of this new President's Challenge is to provide students with the opportunity to gain hands-on experience with steps in the development process, including ideation, prototyping, procurement, costing, production planning, branding, and commercialization!
Collectible Categories
Interdisciplinary student teams will focus on one of eight categories based on Clarkson's most popular academic disciplines. In the process, they will work alongside a faculty mentor, and will be invited to attend biweekly lessons by relevant subject matter experts!
Image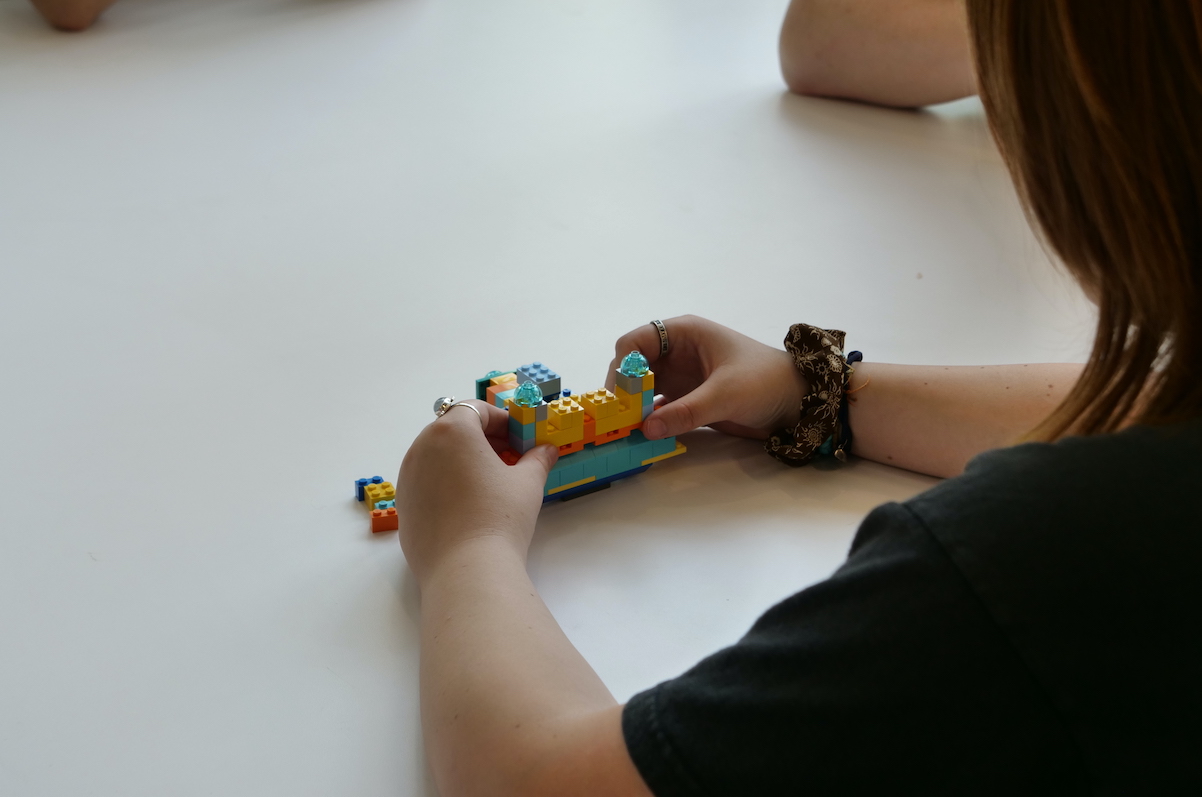 The eight categories for the President's Challenge are:
Aerospace Engineering - "Take Flight!"
Business Studies - "Entrepreneurship & Finance!"
Clarkson - "We Are Golden Knights!"
Civil Engineering - "Public Works for All!"
Engineering & Management - "Leading Technological Change!"
Humanities & Arts - "For the Benefit of All!"
Mechanical Engineering - "Get There!"
Sciences - "Scientific Discovery for the Future!"
Essential Information
The timeline for the President's Challenge is:
Stage 1

August 26th - September 8th
Team Formation / Ideation

Stage 2

September 9th - 22nd
Research / Planning / Faculty Support

Stage 3

September 23rd - October 6th
Prototyping / Branding

Stage 4

October 7th - 20th
Sourcing / Sustainability

Stage 5

October 21st - November 3rd
Costing / Production Plan

Stage 6

November 4th - 15th
Commercialization / Production Plan

President's Challenge Showcase
The President's Challenge won't conclude in November! Throughout the rest of the fall (and into the spring) semester, winning teams will continue to refine their collectibles and production plans in anticipation of distribution to prospective students in 2024.
During each stage in the President's Challenge, an alumni Subject Matter Expert (SME) will visit the Potsdam campus and provide participating student teams with a lesson on the topics of their stage!
Each of the six SME lessons will be completely free, and will be held in the newly-renovated ERC Atrium. Very soon after, the SMEs will be available in the ERC to answer any questions students have on their stage.
The SMEs for the President's Challenge are:
Stage 1: Brian Fratto, Ph.D '13, '16

Lesson: September 13th
Q&A: September 14th

Stage 2: Jamey Hoose '01, '15

Lesson: September 20th
Q&A: September 22nnd

Stage 3: Kevin & Charlotte MacVittie '11, '14, '16

Lesson: October 4th
Q&A: October 5th

Stage 4: Matt Hawthorne '19, '21

Lesson: October 18th
Q&A: October 19th

Stage 5: Claire Liu '19, '21

Lesson: October 25th
Q&A: October 26th

Stage 6: Fireside Chat with Mystery Guest… Stay Tuned!
The SME lessons and Q&A sessions will be a fantastic learning experience for all participants in the President's Challenge. Be sure to attend ready to learn and ready to succeed!
This year, all first year students will be participating in the President's Challenge through their First Year Seminar course, where they will be guided throughout the six stages!
Other students will be able to participate as well! The President's Challenge is open to any undergraduate and graduate students currently enrolled at a Clarkson campus.
Participating teams will consist of three to five students of various academic majors. Each team will also work alongside a faculty mentor who is related to the team's choice of collectible category.
Registration for the President's Challenge is available now! Using this form, teams can confirm each of their members and key pieces of information. 
Some teams might not have all the details yet (faculty mentor, collectible category, etc.), and that's okay! Once they have the information, they can simply re-open the registration form and update their submission.
Students who can't find a team to participate with can instead complete this form, which will inform Clarkson Ignite of their interest.
Key deliverables of this year's President's Challenge include team formation assignments, thorough production and sourcing plans, and the collectibles themselves! These deliverables (as well as a few others) will be due at the end of Stages 2, 4, and 6, as well as at the President's Challenge Showcase.
More information about the President's Challenge deliverables can be found in an exclusive Entrepreneurial Mindset micro-credential course on Moodle. To register for this course, please follow the instructions on this page. To access the course again, just visit this link!
In this micro-credential, Modules 1 through 4 will help you learn about what an Entrepreneurial Mindset actually is, and how you can be curious, build connections, and create value throughout the President's Challenge. All teams are asked to complete these four modules, which should only take one to two hours!
Module 5 features all of the important details to know about the challenge (besides everything on this page!), as well as the submission boxes for key deliverables. Be sure to visit the Moodle course often to stay up-to-date on the challenge!
In November, during the official President's Challenge Showcase, each team's collectibles will be judged on several different criteria - some may win awards!
Key judging criteria will focus on the cost of producing a team's collectible, related sustainability aspects, and supply chain and manufacturing plans.
Other criteria will examine how closely a collectible aligns with Clarkson values, branding, and colors, as well as how it represents a particular academic discipline.
Detailed rubrics and judging criteria will be released very soon. Be sure to review them often throughout the challenge!
Participation in the President's Challenge won't just lead to a fantastic learning experience, but also potentially to one of several amazing prizes! 
While the official list of prizes is being kept under wraps until the challenge is underway, we can share a sneak peak at one of the best prizes: faculty/staff parking stickers for a winning team! Stay tuned for more details on prizes…
Faculty mentors will also be eligible to receive prizes, including a TA for a year! It won't be easy to win a prize, but teams are encouraged to be curious, connective, and creative while participating in the President's Challenge. May the best teams win!
Clarkson Ignite has the following materials available for you to use in your collectibles:
LEGO
LINCOLN LOGS
K'NEX
TINKER TOYS
PUZZLE PIECES
3D FILAMENT
But that's not all! Ignite will obtain additional materials throughout the challenge, and student teams will be able to request specific materials using this form.
During Stage 3 (Prototyping and Branding), open prototyping hours will be held in the new Ignite Classroom (ERC 1501). Stay tuned for more info!
Throughout the President's Challenge, each team will work alongside a Faculty Mentor related to their choice of collectible category! But who will these Faculty Mentors be? Any Clarkson faculty member who has volunteered their time to help with the challenge! A full list of the current Faculty Mentors can be found here.
Additional faculty members who want to volunteer their time are welcome to do so! All they have to do is complete this form, and their name will be added to the list.
As a reminder, the prizes for Faculty Mentors of winning teams are just as amazing as student prizes! The number one Faculty Mentor prize is a TA for a year… so get ready to win!