Clarkson Spotlights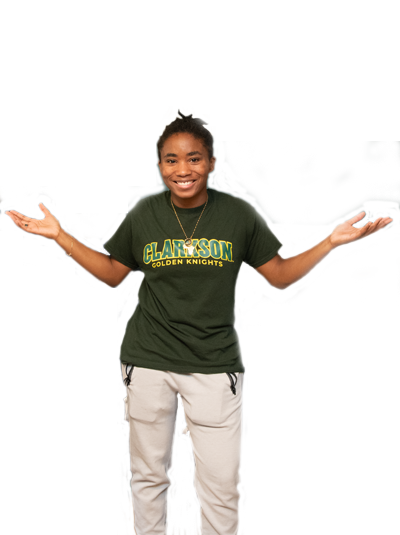 97%
University Placement Rate - Class of 2022 within 6 months of graduation in their chosen field
$70,700
Early Career Salaries, According to Payscale's College Salary Report
Top 25
Best Career Services, According to the Princeton Review's Best Value Colleges for 2023
Finding Solutions For A Better Future
We are a community of researchers, scholars, and students from a variety of disciplines. Together, we discover innovative solutions to today's greatest challenges.
Academics and Research
Research Focus Areas
ONE CLARKSON THREE LOCATIONS
Golden Knights ignite connections across fields, industries, and cultures at our three physical campus locations in New York State.
View Our Locations
Potsdam, NY
Main Campus
Set within 640 wooded and waterfront acres, our main campus is where our college students experience everything Clarkson has to offer: residence halls, academic buildings, athletic facilities, state-of-the-art research centers, and more.
Explore Main Campus
Beacon, NY
Beacon Institute
The Beacon Institute for Rivers and Estuaries is Clarkson's Hudson Valley campus. This state-of-the-art technical facility just north of New York City serves as an introduction to the surrounding park and as a research institute striving to develop more sustainable water solutions that preserve estuaries and other freshwater ecosystems in the state and beyond.
Explore Beacon Institute
Schenectady, NY
Capital Region Campus
Close to many industries that rely on Clarkson's research and educational opportunities for employees, the Capital Region Campus is the headquarters for the Office of Graduate Admissions, which also supports graduate enrollment at the main campus in Potsdam, and offers both in-person and hybrid graduate and certificate programs.
Explore Capital Region Campus