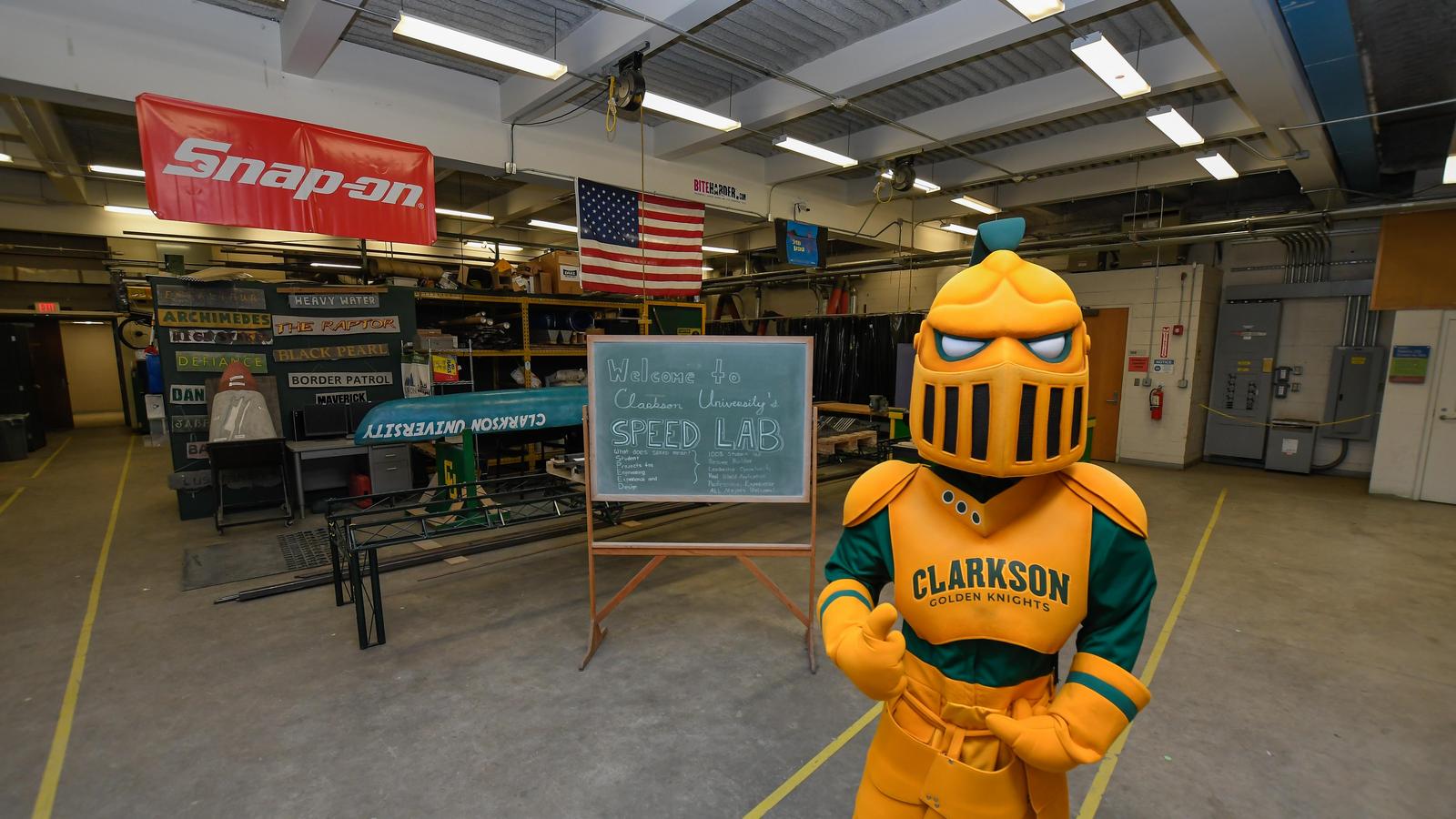 Why Participate in SPEED?
4
Clarkson's SPEED Teams have captured four
national championships in the past six years.
Fact: 100% of SPEED Teams are student-run. Students manage everything from recruiting members and setting budgets to bringing designs to life. Teams average 15 to 20 members, so participants build skills in leadership, teamwork and communication.
Fact: Employers demand SPEED skills. Get real-world experience that looks great on a résumé and attests to your ability to strategize, solve problems and achieve results. And, because many teams are sponsored by companies that hire Clarkson students for internships and jobs, SPEED can give your career a boost.
1st
SAE Clean Snowmobile Team
Face a New Challenge
Each of our 13 SPEED Teams centers on addressing a unique challenge. Uncover a solution by applying classroom lessons to an in-depth, months-long project that pits you against some of the nation's best thinkers and doers. In the process, you collaborate with other students, exchange ideas and make friends for life.
Large Vehicle Project Teams
Small Vehicle Project Teams
Building and Construction Teams
Welcome to the Machine Shop
Great projects need great tools. Every SPEED Team member gets access to our Student Prototyping Machine Shop, where you can learn to use CNC milling machines and lathes, welding gear, water-jet cutters and more equipment.