Fieldwork through Clarkson's Department of Occupational Therapy.
Our program gives students all-important "aha!" moments, as they begin to make connections between didactic instruction and occupational therapy practice.
We provide excellent opportunities for students to:
synthesize didactic coursework with clinical skills by applying theoretical and scientific constructs throughout the occupational therapy process
understand and integrate the occupational needs of various client populations
refine clinical skills through evidence based practice 
establish professional collaborative relationships with supervisors and future colleagues.
Clinical sites who accept a Clarkson University Occupational Therapy student can expect our students to be:
competent in knowledge and foundational clinical skills
innovative in occupation based treatment approaches
prepared to advocate for clients, the community and the professional of occupational therapy
Overview
Image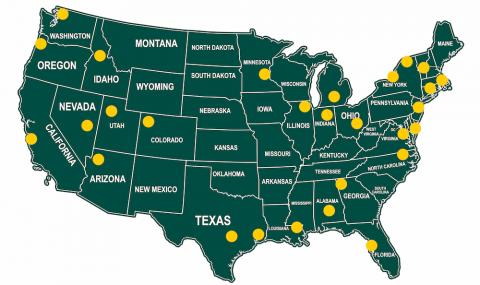 Clarkson University's Department of Occupational Therapy offers an exceptional fieldwork program. We ensure each student has experiences that are broad in scope and rich in content. Each student's fieldwork program is individually tailored to their needs, practice setting interests and geographic preferences. We have formed collaborative relationships coast to coast, and as such as we have clinical placements throughout the United States. 
What our students say about Fieldwork
"Absolutely amazing experience. I highly recommend this setting with both fieldwork educators to anyone."
"I liked this fieldwork site as it provided the opportunity to observe individuals that need occupational therapy but have also committed crimes. It as an eye-opener because we are to provide treatment to everyone equally despite their backgrounds."
"Double H was an amazing experience. I was exposed to multiple conditions and children with diverse psychosocial factors."
"I learned so much from Eileen from how to work as a team, how to plan for CSE meetings and IEPs and how to bring useful information to those meetings. Overall it was a great experience with a wonderful person."
Image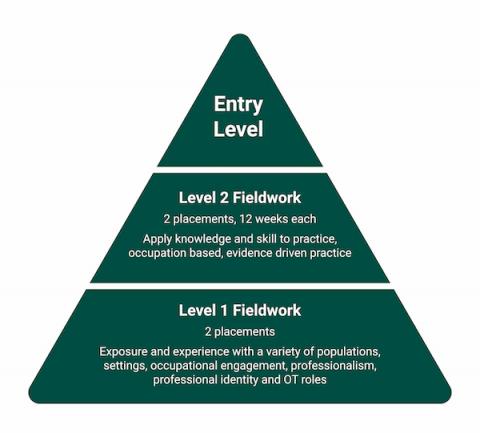 "I learned different perspectives, different techniques and how there is not one 'correct' way of addressing a client's needs in order for them to have a successful recovery."
Structure of Clarkson OT Fieldwork Program
Students begin Level I fieldwork following their first year of didactic coursework  
Level II fieldwork begins at the end of two years of didactic coursework
Contact Us
Please feel free to reach out to us with any of your fieldwork questions!
Cindy Hammecker-McLean, OTR/L
Academic Fieldwork Coordinator/Clinical Assistant Professor
Box 5883, 8 Clarkson Avenue
Potsdam, NY 13699
Phone: (315) 268-7692 Fax: (315) 268-7743
chammeck@clarkson.edu