Make a Critical Impact in Your Community
The Paramedic Program at Clarkson University is a nine-month EMS Education program launching in November 2023. This new program aims to tackle the significant Emergency Medical Services (EMS) staffing shortages in the North Country and its surrounding rural areas. This initiative is the result of a collaborative effort with Clarkson University's School of Health Sciences and St. Lawrence Health.
The new paramedic program is a full-time educational opportunity with 20 students per cohort, ensuring students can immerse themselves in their studies and gain hands-on experience in simulated emergency scenarios. In the future, participants can also earn college credits, making this program an attractive option for those seeking to further their academic pursuits.
Our next Paramedic Program cohort begins November 27, 2023! 
Image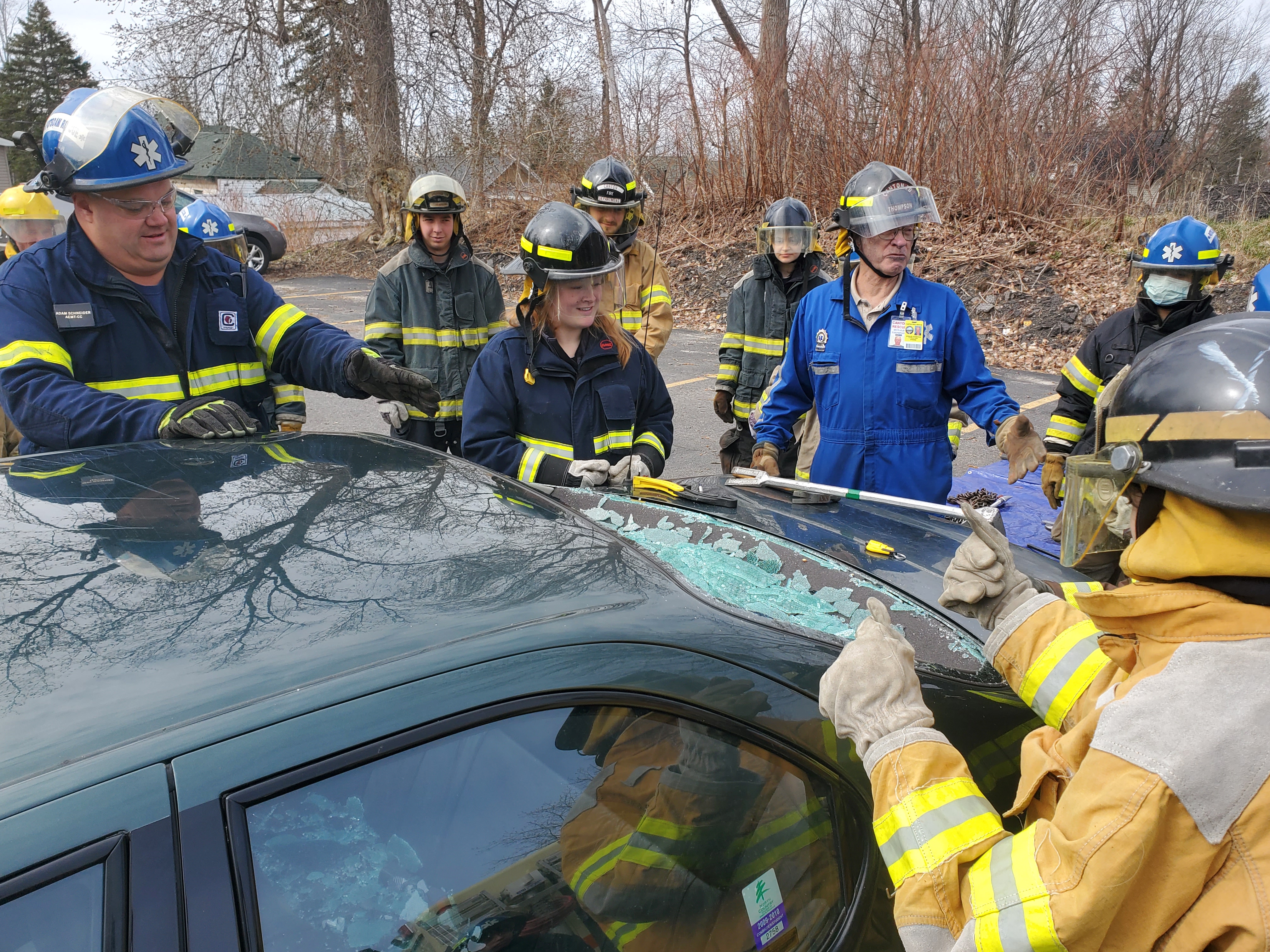 The program does not include any weekend commitments. 
The program starts with 16 weeks of classroom time of approximately 512 hours

Classes will take place Mondays, Tuesdays, Thursdays and Fridays from 8:30 am - 4:30 pm

The following five months are dedicated to clinical and field time.

Clinical/hospital time of approximately 284 hours
Field internship time of approximately 364 hours
Why Pursue the Paramedic Program at Clarkson?
a 9 month program with small class sizes for personalized attention
several scholarship opportunities available
hands-on training with state-of-the-art equipment and facilities
strong job market preparation, with employment opportunities available upon successful completion
This program is seeking appropriate state and national accreditation.
Scholarships
To address financial constraints faced by some EMS providers in rural areas, Clarkson's new paramedic program will offer a range of scholarships to qualifying applicants. These scholarships can assist with the financial obstacles that may hinder individuals who are passionate about this field from pursuing their dreams. With these resources, students can focus on their studies and the practical application of their skills in the community. Learn more about your options by clicking on the links below.
How to Apply
Image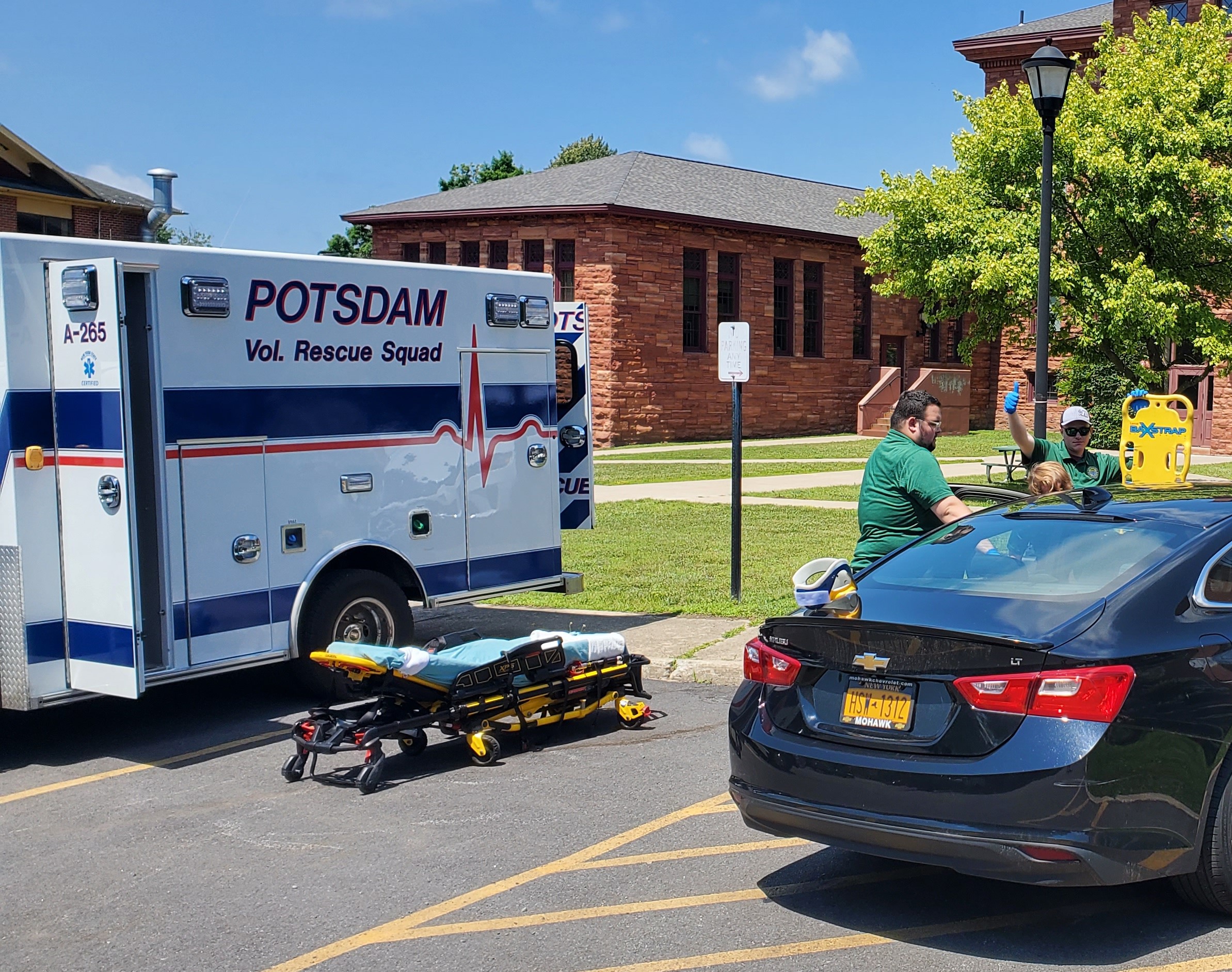 To apply to the Clarkson University EMS Education Paramedic Program you must possess a valid New York State Emergency Medical Technician certificate throughout the duration of the program and submit the following items to be considered in the application process.
Items that must be submitted with your application:
A signed application.
A resume and cover letter. Within the cover letter, please include why you would like to become a paramedic and why you are interested in our program.
At least one letter of recommendation. Only signed and dated letters written on department/company letterhead will be accepted. A maximum of three letters are accepted.
Copy of High School Diploma or GED.
Attach any Post-secondary transcripts.
Copy of current NYS EMT certificate.
Copy of current BLS (CPR) card.
Proof of course prerequisites (ICS 100, ICS 200,ICS 700, ICS 800 and HazMat Awareness).
Proof of health insurance.
Please paperclip the application in the top left corner. Please don't place it in a report cover. A $50.00 nonrefundable application fee. Cash or check made payable to Clarkson University and submitted before the registration deadline.
Contact Us
Clarkson University EMS Education Program Office
Director: Doug Wildermuth
59 Main Street, Room 3008
Potsdam, NY 13699
dwildermuth@clarkson.edu 
315-268-4444
Department Faculty and Staff