Industry-Relevant Credentials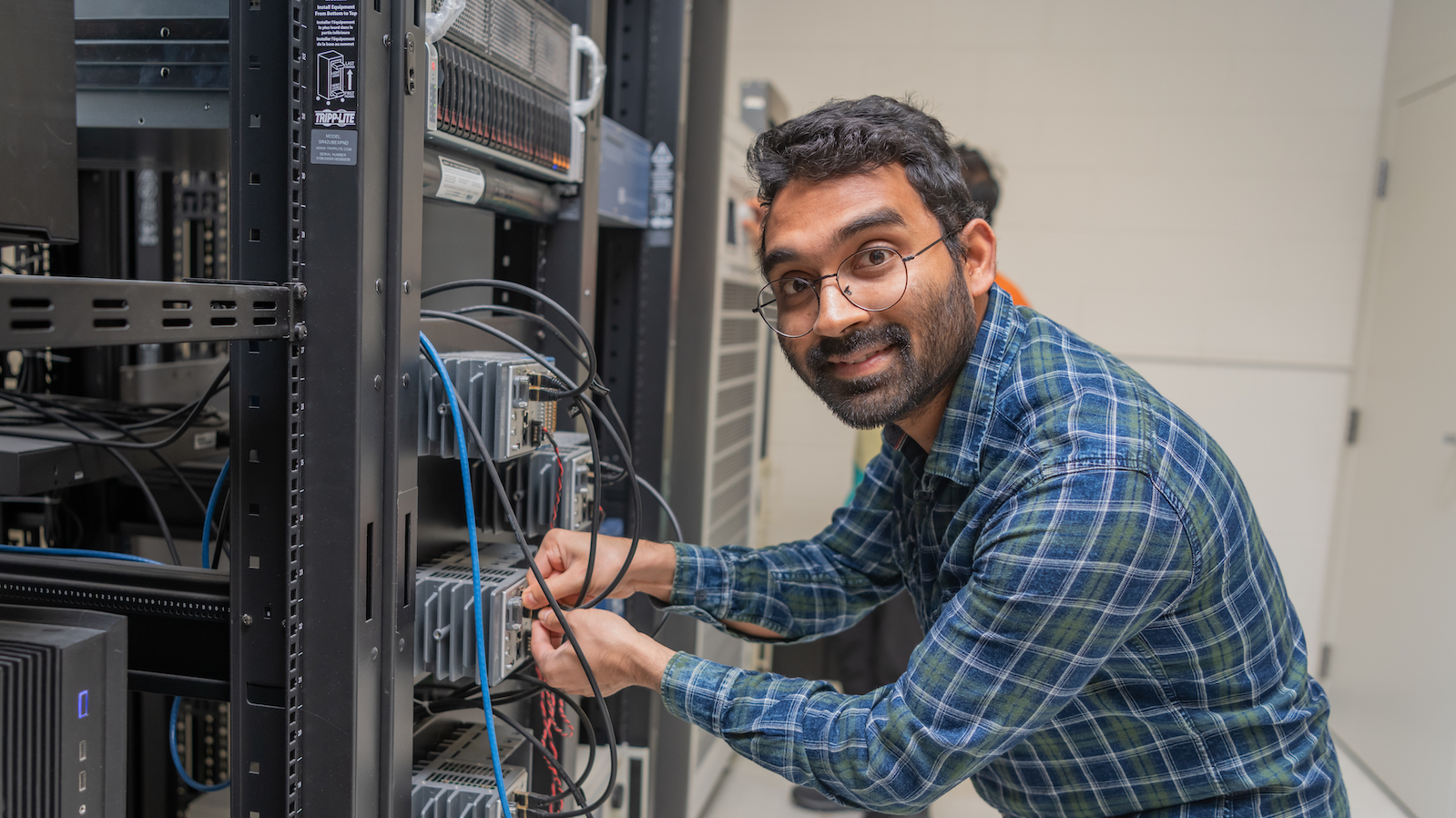 Accelerate Your Personal and Professional Success
Engineering fuels innovation, and today, innovation happens at warp speed. Technology evolves at this rapid pace and influences the way industries do business. Employers, in response, look for talented professionals who can keep up and spearhead new developments and projects.
Prepare to face a new challenge through the Coulter School of Engineering's industry-relevant credentials, designed to deliver convenient, flexible and practical training in a wide variety of in-demand skills. As a current student, alumni or working professional, spark your curiosity and expand your understanding of business, cutting-edge technologies and what it takes to lead. Gain the practical knowledge to suit your goals while setting yourself apart from other candidates, thanks to the enhanced, real-world experiences built into each course.
What Are Industry-Relevant Credentials?
Accredited institutions increasingly provide short, flexible, usually online courses focusing on a specific competency or specialized area. Supporting aspiring and current engineering professionals, Clarkson's industry-relevant credentials create a convenient and accessible path toward building the hard and soft skills employers look for without interrupting your undergraduate coursework or professional duties.
The Coulter School of Engineering's Mission
The Coulter School of Engineering provides a coherent, intellectually stimulating, high-impact educational experience. Our students accelerate their success through our outstanding academic programs, holistic academic and career advising, hands-on experiences like research or team-based SPEED design projects, internships and co-ops and personalized education. Our industry-relevant credentials let students adapt, shape and enhance their experiences at Clarkson beyond a formal degree, illustrate how we support alumni and reflect Clarkson's status as America's Corporate Partner University.
Format and Evaluation
Grow your skill set at any time. Sign up for our industry-relevant credentials year-round, with most courses using a convenient asynchronous, online format. Hybrid and in-person options are available for firsthand experience or one-on-one training. Quizzes, assignments, instructor feedback or other assessments ensure you master your new knowledge.
Who Can Enroll
We open our industry-relevant credentials to all undergraduate and graduate Clarkson students, regardless of whether they are part of the Coulter School of Engineering. We also extend the skills-building benefits to Clarkson alumni and working professionals.
Benefits of the Coulter School of Engineering's Industry-Relevant Credentials
Pursue your passion and personalize your path to success with one, two or even several industry-relevant credentials. The possibilities are in your hands.
Gain Up-to-Date Industry Knowledge
We design our courses with input from industry leaders and current faculty. Content covers the latest developments in a chosen topic or exposes you to the latest technologies, all with the rigor and hands-on learning of a Clarkson education.
Personalize and Expand Your Education
For current students, courses complement all curricular classes. Follow your interests, hone your goals and add a skill that may fall outside of your degree plan.
Explore Related Career Paths
While a degree marks the beginning of your career, industry-relevant credentials highlight all the places your degree can take you. Through this format, gain insight into other professional paths. Dive deeper into what interests you. Identify and cultivate skills in an engineering-related area like business, law, project management or manufacturing.
Career Benefits
Climb the ranks of your current organization or pivot to a different career with the knowledge you acquire. At the end of each course, you receive a micro-credential certifying to employers that you have additional expertise from a tech-forward institution.
Types of Industry-Relevant Credentials
Courses cover the knowledge, skills and experience that industry partners consistently list as essential to any candidate who wants to stand out from the crowd and be an important organizational asset from the get-go.
Corporate Partnerships
A company's greatest asset is talent. Industry-relevant credential programs ensure your employees continue to develop and expand their respective skill sets without the interruptions and inconvenience of offsite training. Partner with Clarkson University to tap into our renowned faculty, state-of-the-art facilities and reputation for tech-focused excellence. Together, we can create flexible courses tailored to the needs of your employees and organization.
Explore Engineering Programs That Offer Relevant Micro-Credentials
Contact us to learn more about our course offerings and how you can enroll.