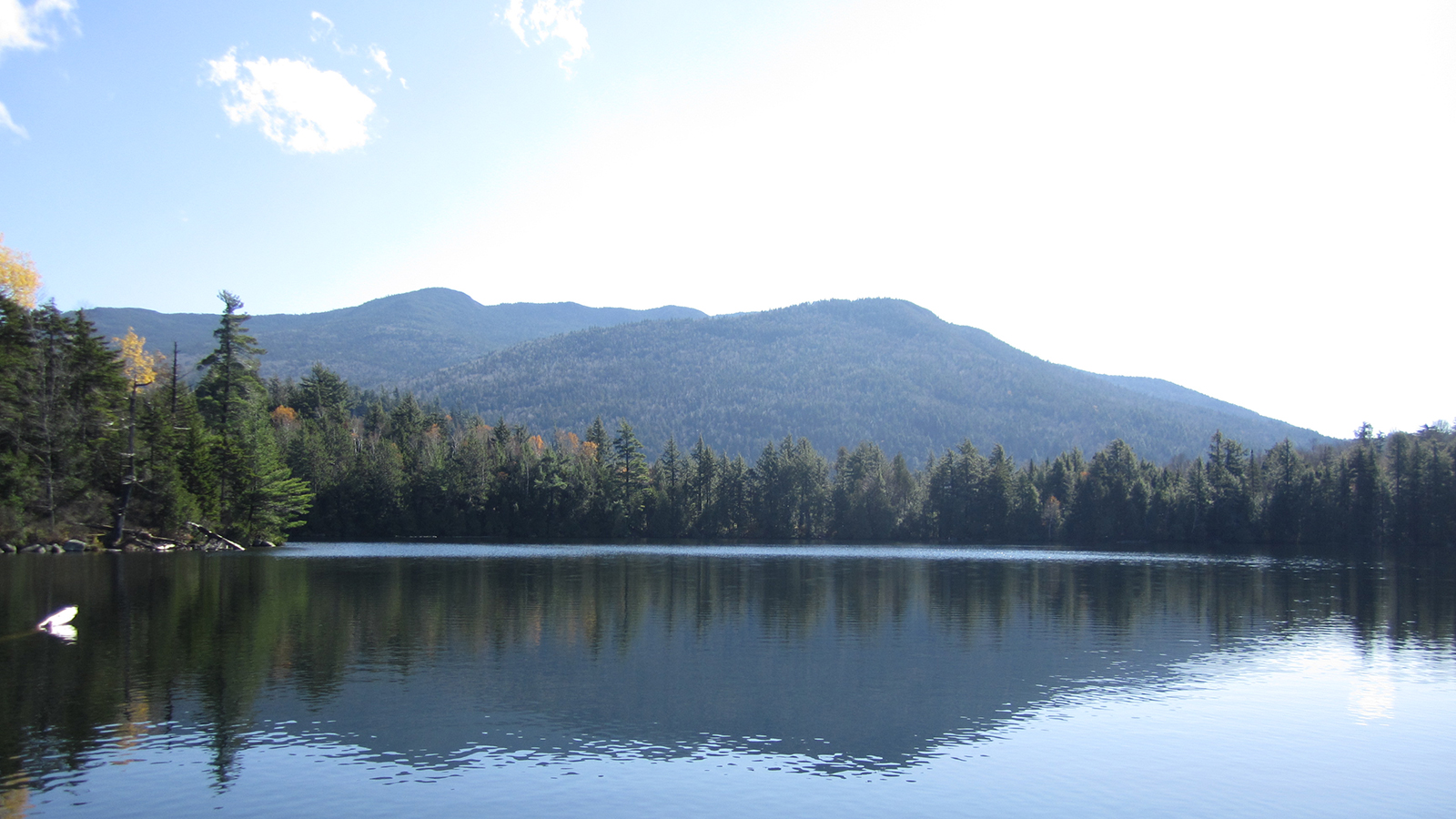 Student Life
You'll reside and attend ADK Semester classes on the campus of Paul Smith's College, near Saranac Lake, New York. Campus housing is suite-style living and provides an inviting communal space with a small kitchen. You'll enjoy health services, access to the gym and climbing wall, outdoor gear, boats, meal plans, mailboxes and more. Saranac Lake hosts a vibrant arts culture, bustling storefronts, cozy pubs, restaurants and music venues.
Flexibility and breaks in the schedule allow time to pursue personal interests, as well. You can paddle on St. Regis Lake, mountain bike on the trails throughout campus or hike up St. Regis Mountain to breathtaking views of the High Peaks.
Other nearby outdoor activities include camping, rock and ice climbing, skating, downhill skiing, cross-country skiing, backcountry skiing, mountaineering and fly fishing.
Courses
Our curriculum combines experiential education, undergraduate research, collaborative assignments and projects, writing-intensive courses, learning communities, common intellectual experiences and community-based learning.
The curriculum consists of five three-credit-hour courses providing 15 transferable 300-level credit hours. After the ADK Semester, you'll have fulfilled five out of the seven courses that are required for either an environmental science minor or an environmental policy minor.
Faculty and Staff
Faculty teaching in the Adirondack Semester provide different disciplinary approaches to the study of the Adirondacks. They specialize in areas such as biology, environmental science, political science, philosophy, literature, anthropology and engineering.
Take the Next Step Toward a Semester to Remember
Reach out to learn more about the program: