Community of Underrepresented Professional Opportunities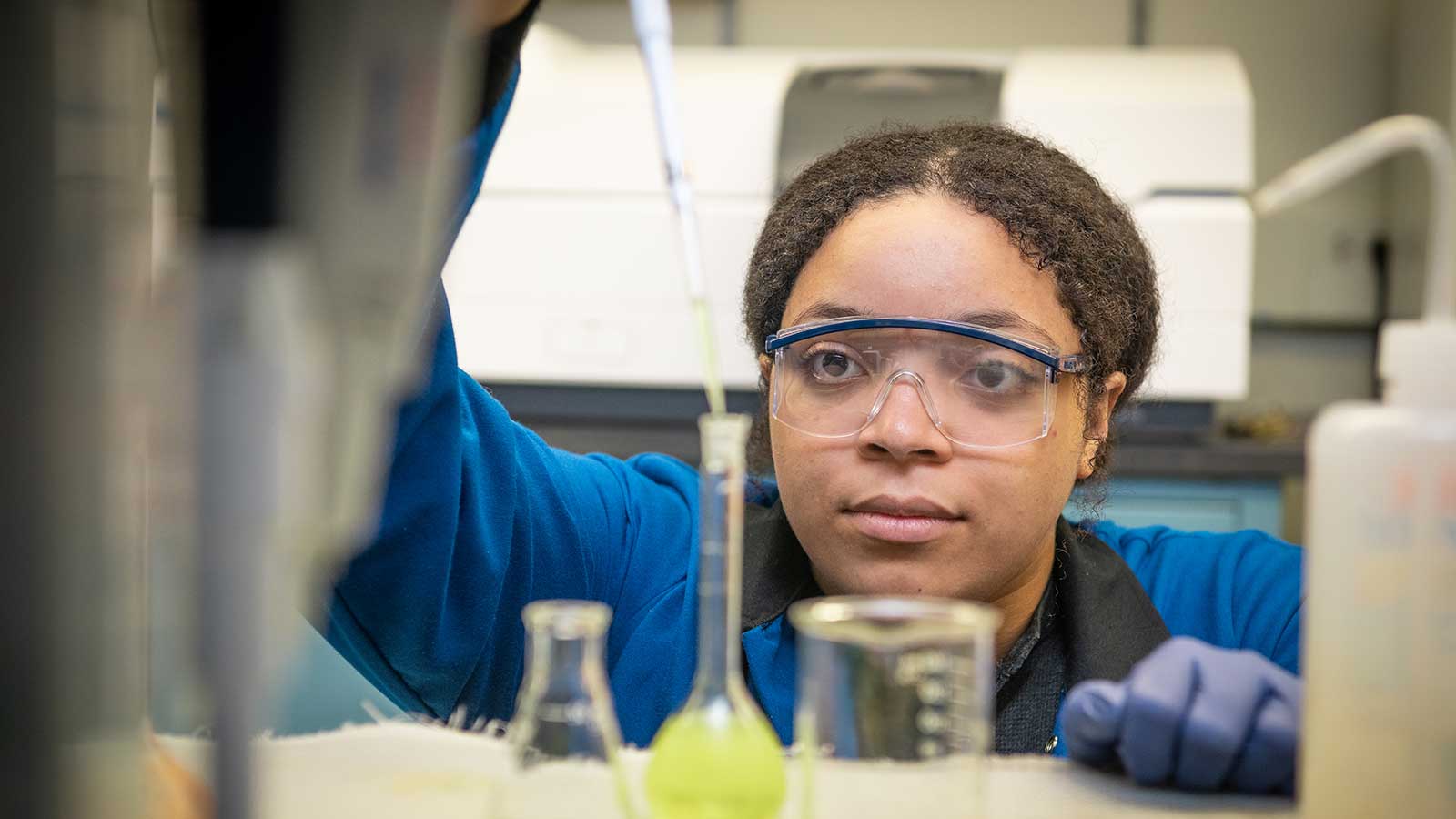 Ronald E. McNair Post-Baccalaureate Achievement Program
The McNair Scholars Program at Clarkson University prepares qualified undergraduate students in STEM for entrance into a PhD program upon graduating. The goal of the program is to increase the number of first-generation, low-income and/or underrepresented students in PhD programs, and ultimately, to diversify the faculty at colleges and universities across the country. The McNair Scholars Program is a TRIO program funded by the U.S. Department of Education and Clarkson University.
The Clarkson McNair Scholars Program provides undergraduates with opportunities to participate in academic year and summer research activities. McNair scholars attend workshops and seminars on topics related to graduate school preparation, complete a research project under the guidance of a faculty mentor, and have the opportunity to present their research at local, regional and national conferences.
Eligibility
Underrepresented minority students (African American, Hispanic, Native American) or first-generation college students from a low-income background
U.S. citizen or permanent U.S. resident
2.8 GPA or higher
Sophomore or junior undergraduate in science or engineering discipline
Strong interest in pursuing a doctoral degree
Funding
Federal TRIO program funded by the U.S. Department of Education and Clarkson University
Louis Stokes Alliances for Minority Participation Program
Image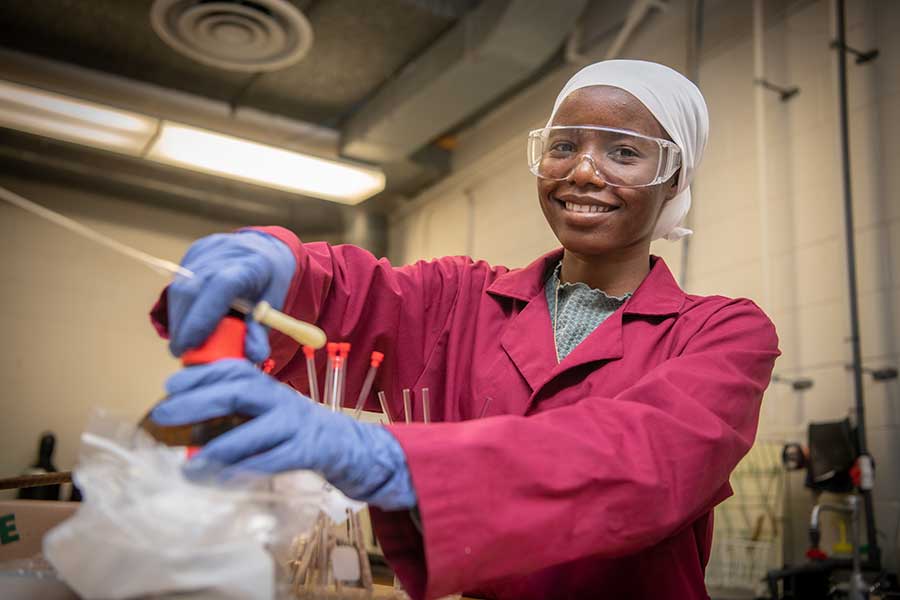 LSAMP at Clarkson University is dedicated to increasing the number of underrepresented African American, Latino American and Native American (AALANA) students graduating with baccalaureate degrees in the STEM fields.
The Clarkson University LSAMP is part of the Upstate Louis Stokes Alliance for Minority Participation (ULSAMP), which is a partnership between five 4-year institutions and two community colleges in Upstate New York: Clarkson University, Cornell University, Monroe Community College, SUNY Onondaga Community College, Rensselaer Polytechnic Institute, Rochester Institute of Technology, and Syracuse University (lead institution). LSAMP at Clarkson is funded by the National Science Foundation and Clarkson University.
Collegiate Science & Technology Entry Program
CSTEP at Clarkson University is funded jointly by the University and the New York State Education Department. The goal of CSTEP is to increase the number of historically underrepresented and economically disadvantaged students that are pursuing careers in STEM or licensed professions. Students must be New York State residents.
Eligibility
Underrepresented minority students (African American, Hispanic or Native American, or income eligibility set up by New York State Education Department for all New York State Opportunity Programs)
STEM majors or students pursuing careers in licensed professions
New York State residents
Department Staff
Director of HEOP & Community Underrepresented Professional Opportunities (CUPO)
Email: mwarden@clarkson.edu
Office: 315/268-4224