Fraternity & Sorority Organizations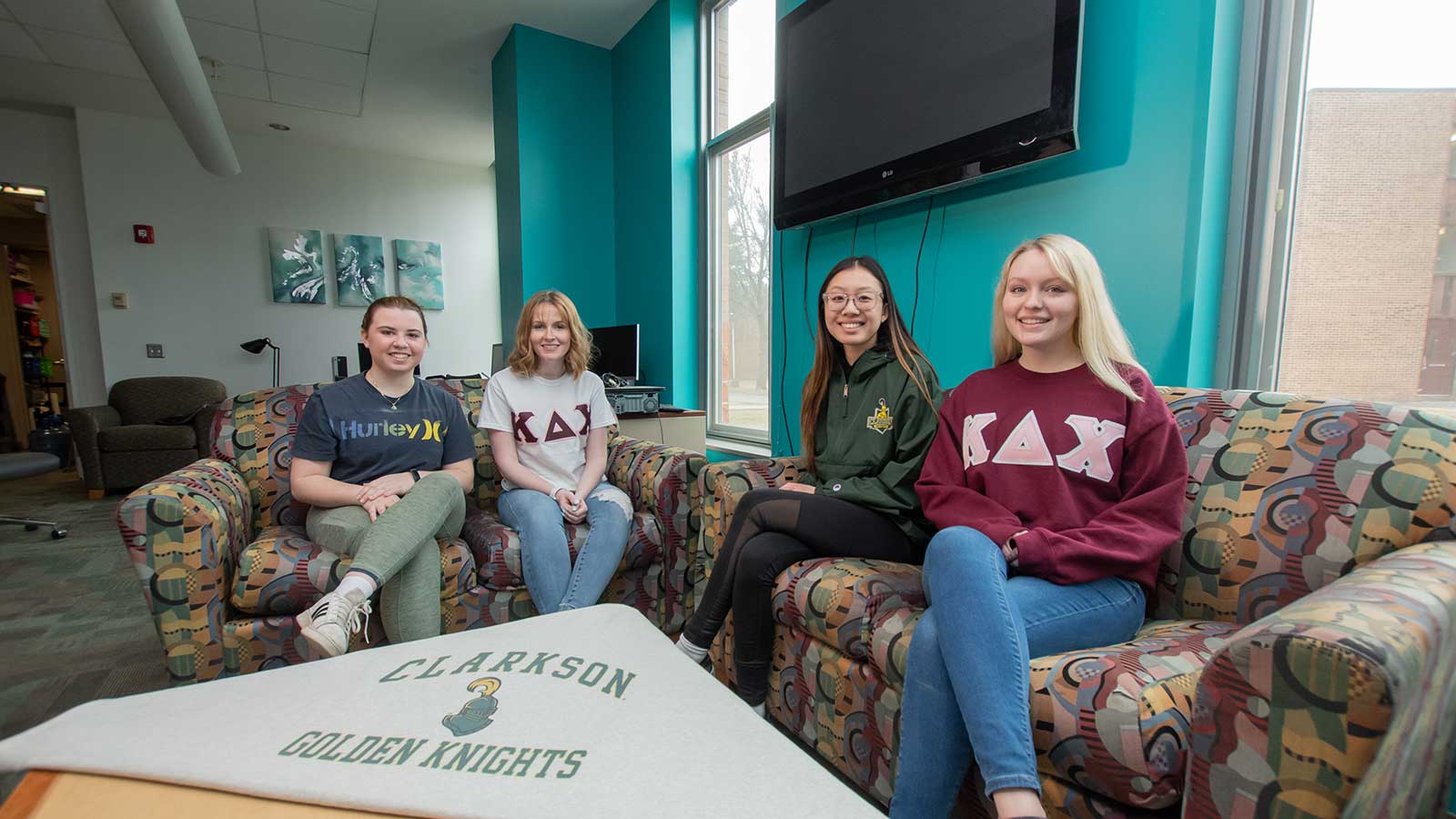 Fraternity and Sorority Participation
14%
Men who participate in fraternities.
9%
Women who participate in sororities.
20,000
Community service hours performed since 2001.
Greek Life at Clarkson
Clarkson's first fraternity was established in 1903; sororities followed in 1977. Today, we recognize eight fraternities and four sororities.
Q&A
You can join a fraternity or sorority during or after the second semester of your first year. You need to be in good academic standing and have a cumulative GPA of at least 2.5.
If you decide to join Greek life, you need to find the right organization for you! Attend potential new member events and get to know the current members. If both parties feel it is a good fit, you are then offered a bid, and once accepted, you start the new member education process.
Students can go through the recruitment process in or after the second semester of their first year if they are in good academic standing and have at least a 2.5 cumulative GPA.
No! Most Clarkson students don't join a fraternity or sorority, and even if you don't, you likely have friends who do. Participating in Greek life is a personal choice.
Allegations or concerns about hazing should be brought to the attention of the Dean of Students or Office of Student Life immediately. Please note: physical and mental hazing is not tolerated at Clarkson or under New York State law. 
In order to join a Greek organization, students have to receive an invitation from the organization in which they expressed an interest. This is called "mutual selection." If you are unsure about joining an organization, you can always defer a bid and wait until the next semester.
All upcoming student events are listed on Knight Life, Clarkson's student event and organization resource.