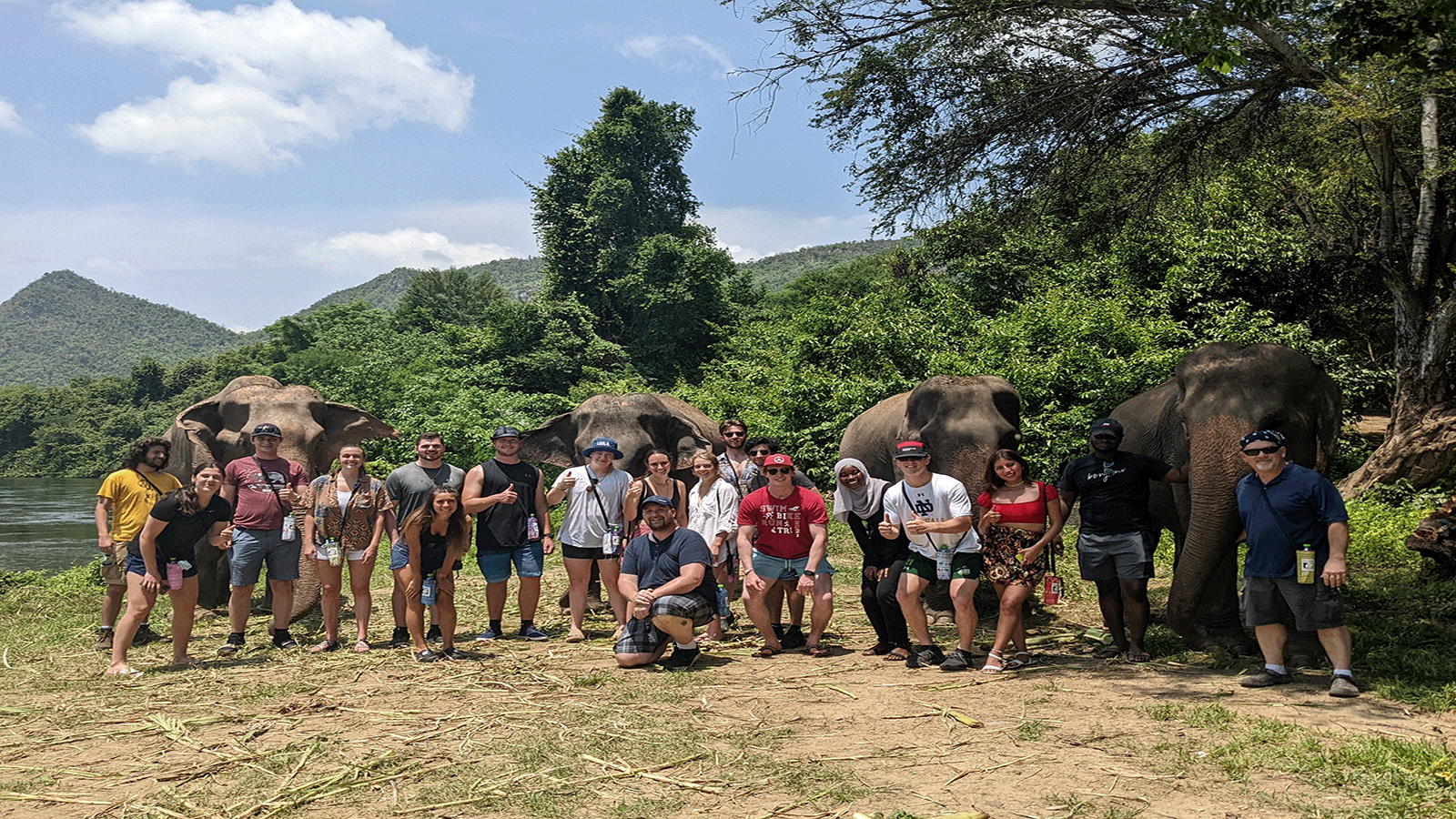 What You'll Learn
You'll participate in a two- to three-week faculty-led trip while completing a three-credit-hour course, UNIV399 Global Experience. The semester prior to travel, you'll attend class to learn about the specific cultural and business practices of your chosen country.
While traveling, you'll experience international business through a variety of visits to local companies. These programs are offered to all majors, but preference is given to business majors.
Where You'll Study
While our Global Business Program trips vary from year to year, many of our destinations have become staples of the program. Here is a sampling of trips led in recent years: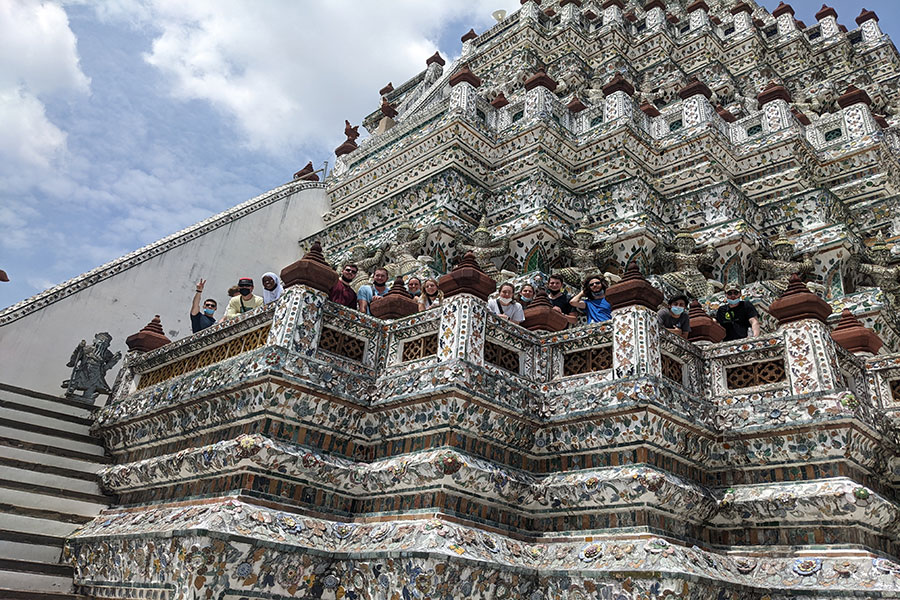 Southeast Asia
Visiting four cities in three countries in less than two weeks, the Southeast Asia trip explored the culture and business climate in one of the most economically and culturally dynamic regions of the world. Countries visited included Singapore, Malaysia and Thailand.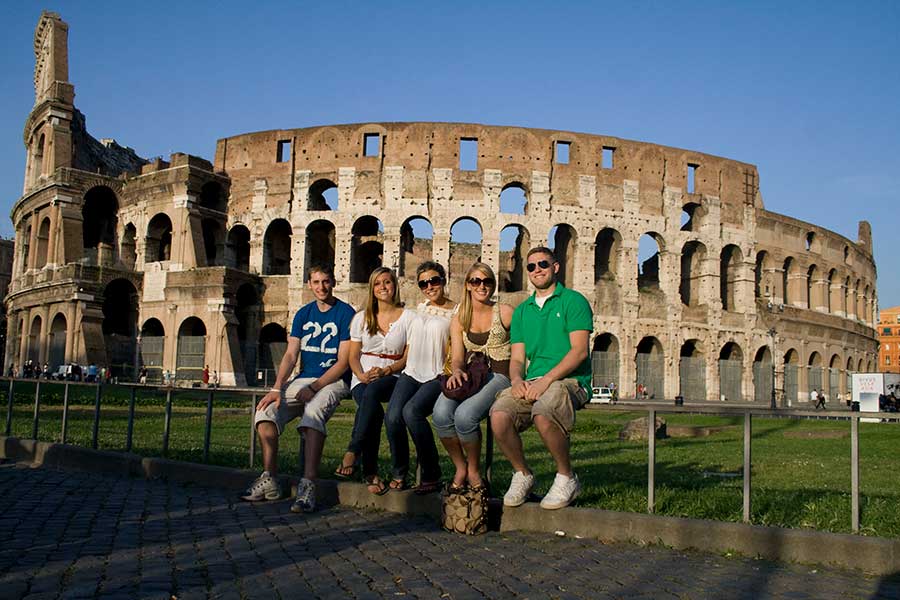 Italy
Visits to the Italian cities of Bologna, Florence and Rome were the highlights of the Italy trip. Students were able to learn more about Italian businesses — including high-end industries like fashion, automobiles and wine — and sample some of their products. A tour of the Vatican topped off the trip.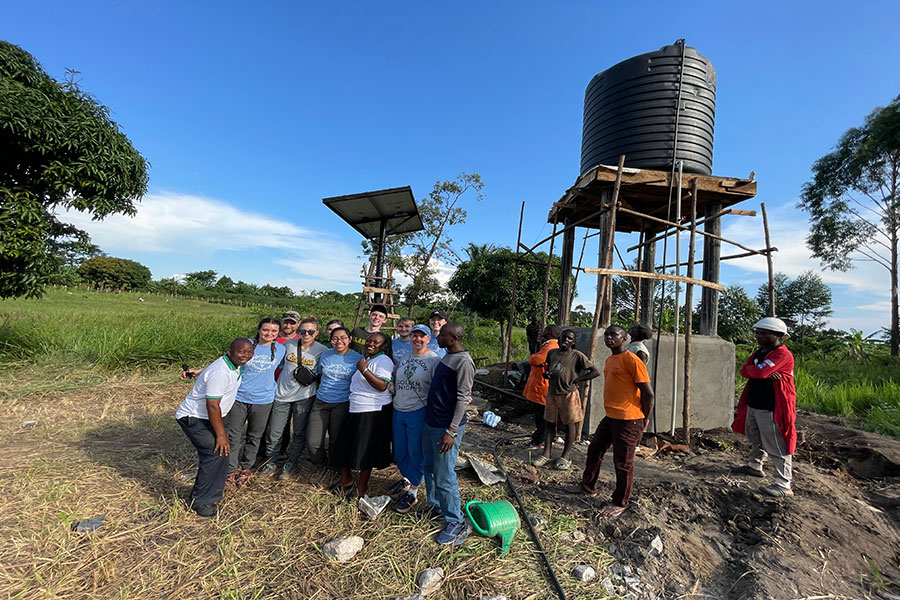 Uganda and Kenya
On this trip focused on socio-economic development in East Africa, students were exposed to the challenges and opportunities of working in a globally diverse and integrated marketplace. Students visited a cross-section of businesses and governmental and non-governmental organizations, as well as social and cultural locales.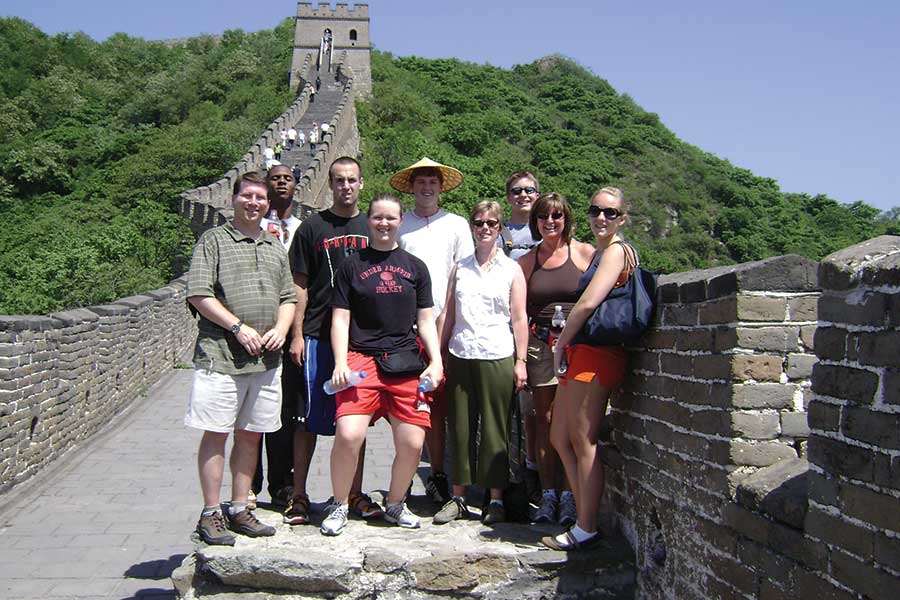 Shanghai and Beijing, China
This 10-day trip featured stops in Shanghai and Beijing, meeting with companies to better understand what "doing business in China" really means. Students also visited universities and met Chinese business students, experienced authentic Chinese cuisine and climbed the Great Wall.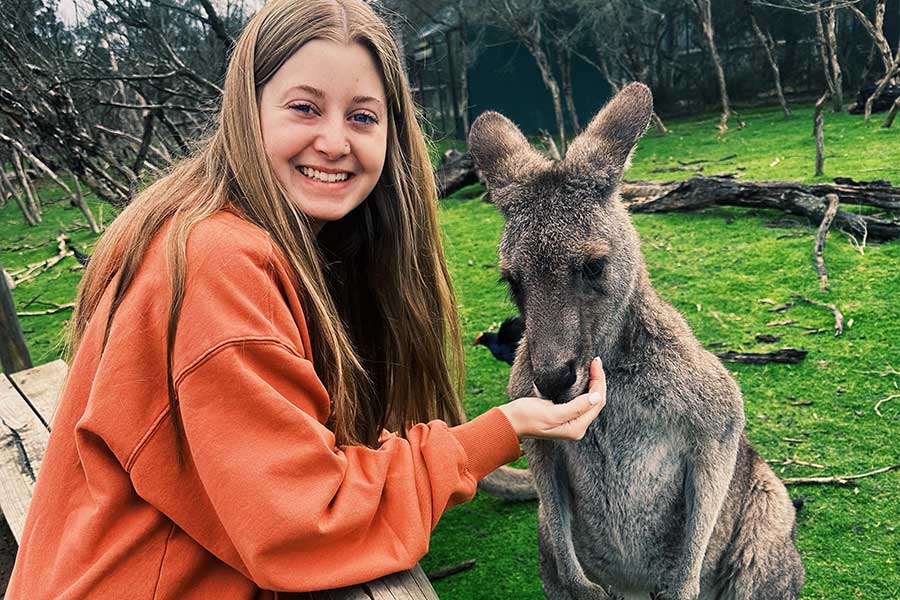 Australia
Experiences included meeting with innovative companies utilizing cutting-edge business practices; traveling to Cairns to visit the Tjapukai Aboriginal Village; getting close to kangaroos, penguins and koalas; snorkeling and scuba diving on the Great Barrier Reef; touring Melbourne and Monash University; and touring the Sydney Opera House and climbing the Sydney Harbour Bridge.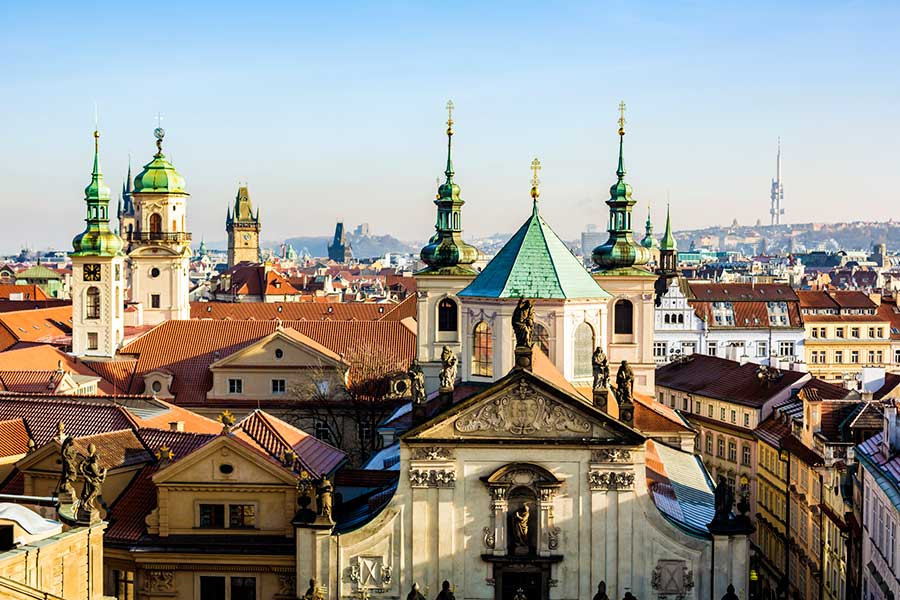 Munich and Prague
During this trip to Germany and the Czech Republic, students visited various types of companies to better understand their business cultures and practices. They took in the famed architecture; were inspired by the likes of Wagner, Strauss and Klee; visited Nuremberg and toured the baroque buildings, gothic churches and scenic streets of these timeless cities.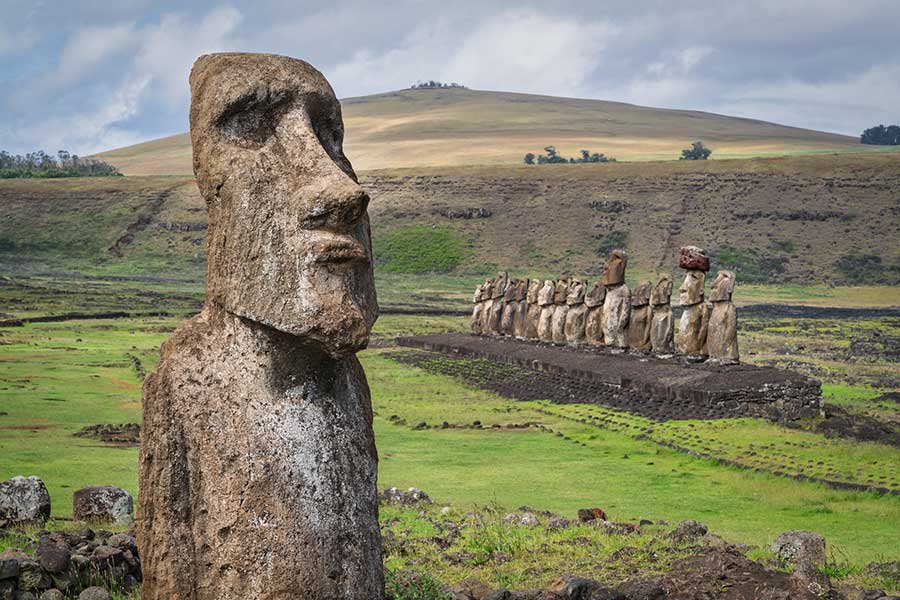 South America
Students made stops in Santiago, Chile, and in Argentina, where they visited the cities of Mendoza and Buenos Aires and the famous Iguazu Falls. The nearly two-week trip included meetings with a wide array of companies, from local small businesses and business incubators to IBM and one of the largest wine producers in the world. Students also enjoyed several cultural activities along the way.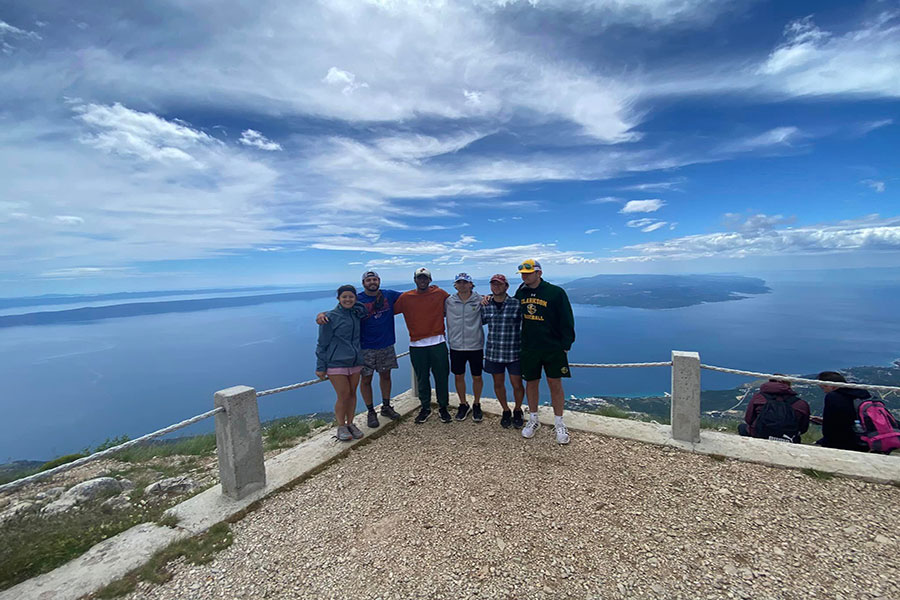 Croatia
Students explored the influence of culture, politics, institutions and history on business in Croatia. They toured the country and met Croatian businesspeople, from small business owners to firm managers and economists. They also met members of the U.S. Foreign Service, students and journalists. Visits to beautiful landmarks were also included.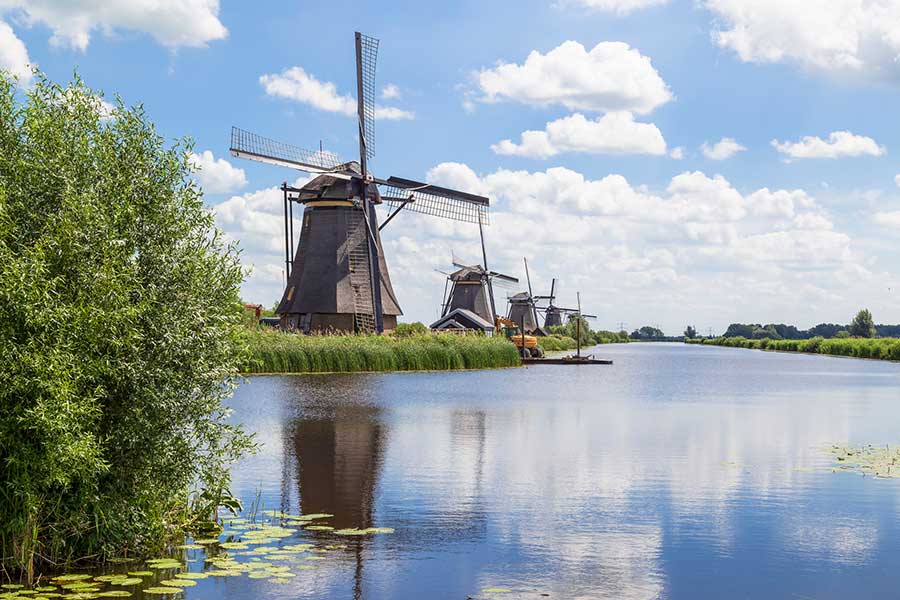 Scotland and The Netherlands
Students visited Edinburgh, Glasgow and St. Andrews in Scotland, with emphasis given to innovation and globally impactful businesses spanning from transportation to technology and beyond. Then, in the Netherlands, students visited Amsterdam and Zwolle (among others), with a focus on innovation and globally impactful enterprises. Students visited and contrasted a variety of businesses and immersed themselves in culture, history, unique geography and more.
I took a trip to Bangkok, Thailand, the summer after my junior year, and it was such an incredible experience. I am so glad students are presented with the opportunity to travel the world with Clarkson.
Emily Wisnewski '23
Travel Information
You should always consult State Department consular information sheets for countries where you plan to travel or study before finalizing your plans.