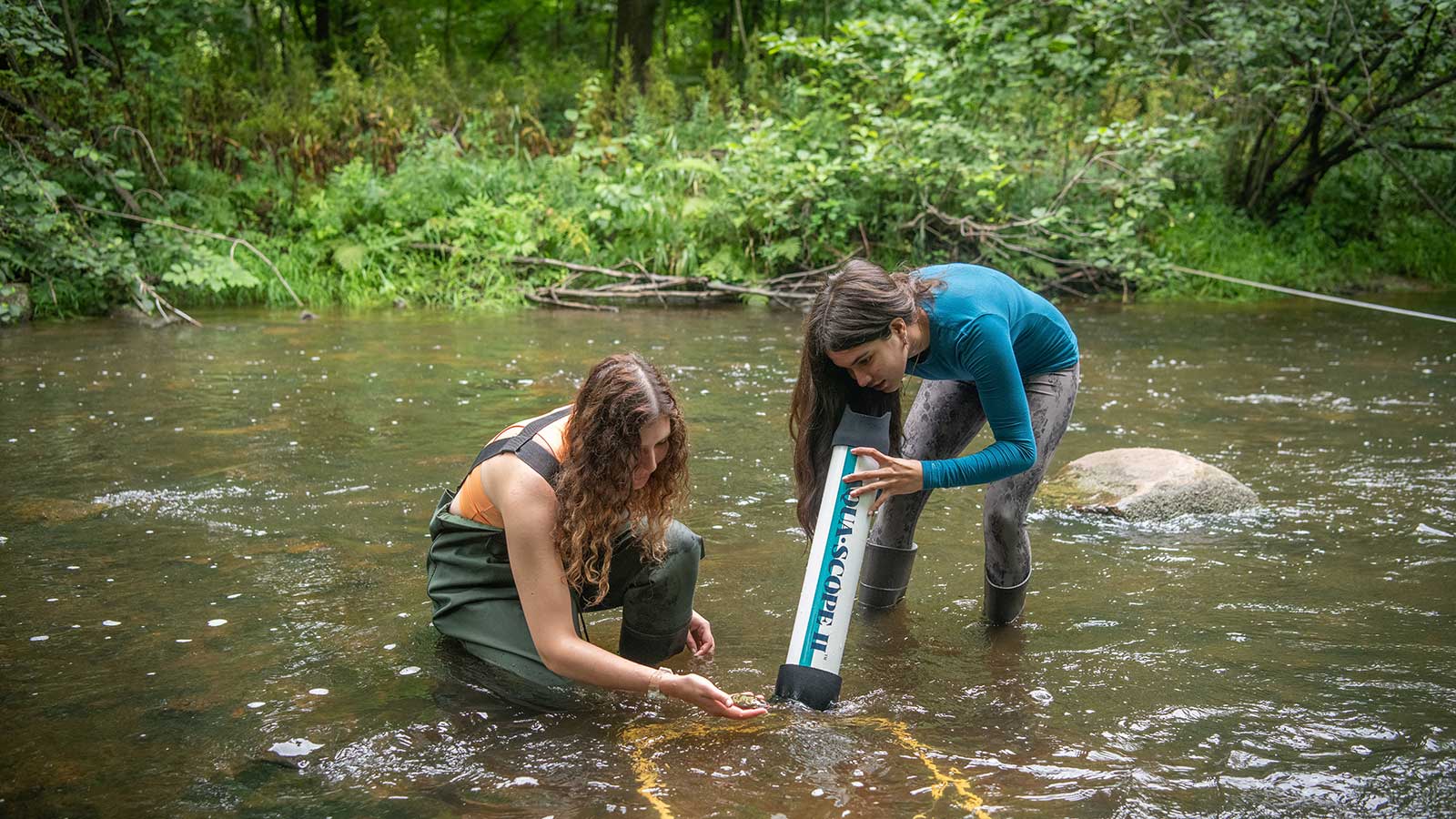 The Basics
Program Dates
For 2023: May 22 to July 28. 
Location
Clarkson University's Potsdam Hill Campus, located in Potsdam, New York.
Financial Package
Participants will receive:
$6000 stipend
Round trip travel (we arrange) to and from Potsdam, New York.
On-campus housing (2-4 bedrooms per apartment; limited single bedrooms) with a common apartment kitchenette for the 10-week period. Note: at this time there is no summer food services in campus, thus students are expected to prepare/arrange their own meals.
Eligibility
Applicants must be citizens or permanent residents of the United States or an eligible non-citizen (i.e. U.S. national or Jay Treaty of 1789).
Enrolled in college for the fall 2023 (i.e., students who will graduate with a bachelor's degree by June 2023 are not eligible to apply)*
Have successfully completed an introductory course/course sequence in a STEM major (e.g., biology, chemistry, ecology, environmental science/studies, physics social sciences, engineering)
Be willing to live in group housing**
Be able to participate in the program full time, possibly including weekends doing field and laboratory work.
Participants must be fully vaccinated, including booster, for COVID-19, be able to submit proof of vaccination during the offer and acceptance stage, and be willing to observe on campus masking and social distancing regulations in public places on campus (except residence halls/apartments). Learn more here.
Application Deadline & Materials
Application Deadline
Friday, March 24, 2023 at 11:59 Eastern U.S.; or until positions are filled
Anticipated First-Round Offers: Friday, April 7, 2023
Application Materials
CV/Resume
Unofficial Transcripts
Personal Statement (see "How to Apply" page for more details)
Identification of two Letter of Recommendation Writers (see "How to Apply" page for more details)
Review and Identification of three research mentors (see "Research Topics" page for descriptions)
*Students from underrepresented groups in the sciences, veterans, disabled, or are early in their undergraduate coursework (rising sophomores or juniors) are especially encouraged to apply.
**The ASET-REU program is dedicated to the ideals of diversity, equity, accessibility, and inclusion and we ensure a safe and comfortable environment for all scholars.  Please contact us if you have any questions or concerns about the housing accommodations or other aspects of the program.
Questions? Contact: Dr. Abul Baki, PI and Director of ASET-REU, abaki@clarkson.edu