U.S. News Ranks Clarkson University Among Nation's 50 Best Values in Higher Education
September 19, 2023
Clarkson is ranked in the top 50 Best Value Schools in the nation according to U.S. News & World Report. This past week's Career Fair with more than 200 employers sending representatives in person to the Main Campus in Potsdam further underscores why Clarkson graduates, and the University's world-class STEM programs rated high for academic quality and value, are in demand. Clarkson is in good company along with other major institutions like Stanford, MIT, and Princeton University.
Image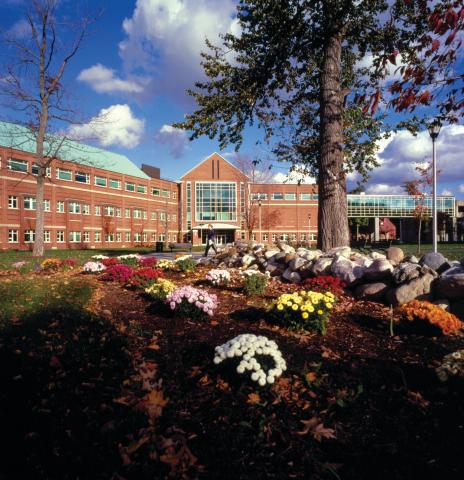 Clarkson University remains in the top tier of national institutions in "Best Colleges" in the U.S. News and one of the country's leading private universities, according to the latest edition. Strong performances in teaching, research and scholarship have led to Clarkson again being ranked highly in the latest rankings issued Monday by the magazine. The new numbers have Clarkson ranked in the top 150 of the country's best colleges and universities.
Clarkson remains dedicated to offering small class sizes that support students with personalized learning; full-time faculty teaching in the classroom with top credentials in their area of expertise; and a commitment to lifetime alumni engagement. Last month, The Princeton Review ranked Clarkson in the top 20 Best Alumni Networks, further showcasing Clarkson's excellent job placement rate. Overall, 97 percent of Clarkson grads found placement in their chosen field within six months of their graduation.
The Payscale College Salary Report ranks Clarkson in the Top 2% of the Best Universities and Colleges by Salary Potential. The site reports the average early career salary for Clarkson graduates is $70,700 per year.
"With the higher education sector and the cost of a college education under public scrutiny, Clarkson differentiates itself by focusing on our unparalleled return on investment. At Clarkson, our students ignite their passion through hands-on experiences, using technology to find solutions to real-world problems. This places them in high demand for internships and job placement, and launches them on a career trajectory, impacting their fields and their communities," said Marc P. Christensen, Ph.D., P.E., President of Clarkson University. "Given our student outcomes there is only one ranking that matters, and that is the value of a Clarkson education."
For more information on other rankings, go to our accolades page at https://www.clarkson.edu/about/clarkson-glance/accolades.