Clarkson University Professor Named MGB-SIAM Early Career Fellow
February 9, 2023
Olaniyi Iyiola, assistant professor of Mathematics at Clarkson University, has been named to the Society for Industrial and Applied Mathematics (SIAM) 2023 Class of MGB-SIAM Early Career Fellows. All the eight fellows named will receive a three-year grant fellowship for 2023 - 2025.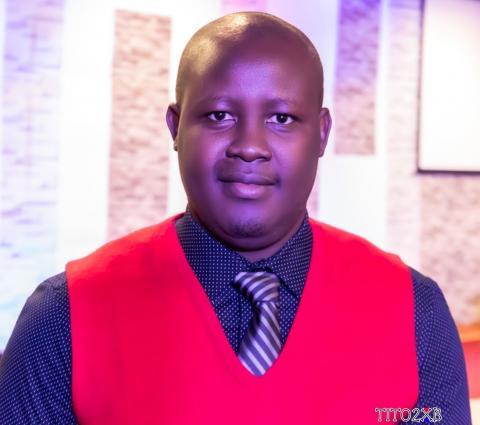 According to the SIAM website "These distinguished early career professionals were selected based on their exemplary achievements; support of diversity, equity, and inclusion in their community; and commitment to industrial and applied mathematics, computational science, and data science."
The MGB-SIAM Early Career (MSEC) Fellowship recognizes the achievements of early career applied mathematicians — particularly those belonging to racial and ethnic groups historically excluded from the mathematical sciences in the United States — and provides support for professional activities and career development. The MSEC Fellowship reflects a joint commitment by Mathematically Gifted & Black (MGB) and Society for Industrial and Applied Mathematics (SIAM) to promote long-term engagement of MSEC Fellows within SIAM and continued success within the wider applied mathematics and computational sciences community.
Iyiola joined SIAM in 2013 as a graduate student because of his love for the applications of mathematics in industries. "I am honored to be recognized by SIAM, one of the most respected scientific organizations in the world," he said.
Iyiola was named along with fellows from the University of Texas at Austin, California Institute of Technology, and the University of California, Berkeley.
Iyiola hopes to continue to uphold the ideals of inclusivity and provide opportunities for everyone to thrive and succeed through organizing outreach opportunities, promoting international scientific communication, and participating in programs that promote underprivileged and minority representation in the mathematical sciences.
Iyiola's research interests are in numerical analysis (algorithms & analysis for partial differential equations, integer and non-integer order), computational mathematics (simulations in application, PDE models, optimization), data science, mathematical biology and nonlinear operator theory involving fixed point algorithms, variational inequality, optimization and variational analysis, equilibrium problems, and nonlinear integral equations.