Clarkson Student Wins Prestigious AIAA Zarem Graduate Student Award for Distinguished Achievement in Aeronautics
September 15, 2023
Stephen Monroe, a graduate student in the Mechanical Engineering Department at Clarkson University, has been awarded the Zarem Graduate Student Award for Distinguished Achievement by The American Institute of Aeronautics and Astronautics (AIAA) for his paper, "Parallel Unsteady Reynolds-Averaged Navier-Stokes (URANS) Studies of the Performance of ONR Waterjet AxWJ-2." Monroe will present his paper at the 2024 International Congress of the Aeronautical Sciences (ICAS) in Florence, Italy, next September.
Image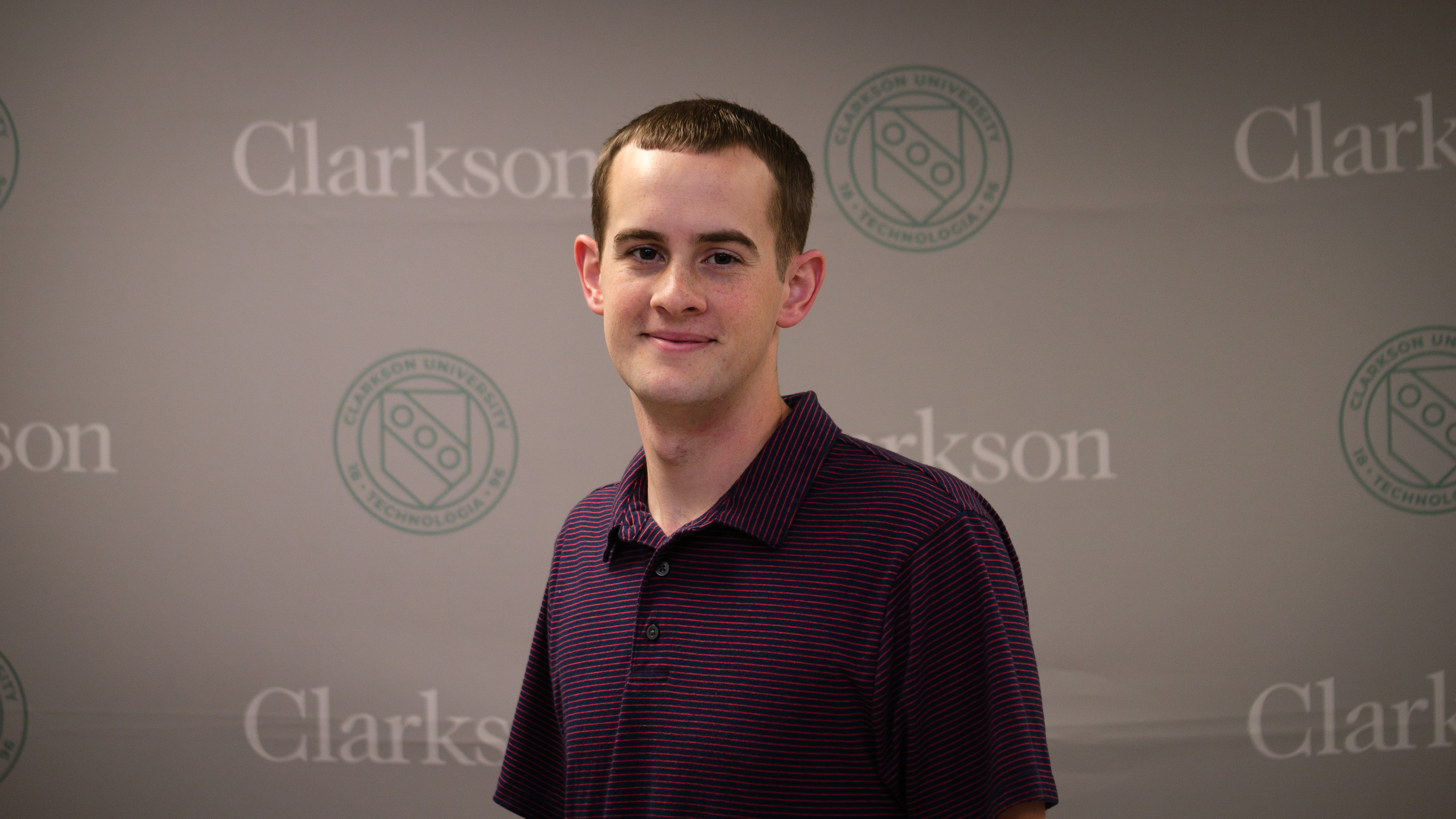 Monroe just completed his first year as an M.S. student in Mechanical Engineering at Clarkson. He received his B.S. from Clarkson University in 2022. In his senior year, Monroe began learning computational fluid dynamics (CFD) algorithms and high-performance computing (HPC) in the research group of Professor Chunlei Liang. During the first year of graduate study, Monroe conducted Unsteady Reynolds-Averaged Navier-Stokes (URANS) studies of an Office of Naval Research (ONR) Waterjet propulsion unit using parallel computers. Stephen is also performing Large Eddy Simulations (LES) of the same propulsion system to examine large-scale coherent structures in the flow field as well as finer and more detailed flow structures. Monroe is determined to become a skillful computational fluid dynamicist in Large Eddy Simulations using an open-source code before completing his M.S. program. While uncertain about his future in academia, Monroe intends on using the skills he has developed to become a proficient propulsion system designer.
"Coming into the Graduate School, I only intended on achieving an M.S. degree. Having been recognized for my hard work by the Abe Zarem award, not only has my passion for research been rejuvenated, but my consideration of furthering my education has as well," said Monroe.
Monroe's faculty advisor, Chunlei Liang, is a Professor of Mechanical and Aerospace Engineering at Clarkson. Liang received his Ph.D. from the University of London in 2005. He is an ASME Fellow and an AIAA Associate Fellow.
Monroe will receive his award at the 2024 AIAA SciTech Forum in Orlando, Florida in January 2024. This award was established by AIAA Honorary Fellow Abe Zarem, founder and managing director of Frontier Associates, to annually recognize graduate students in aeronautics and astronautics who have demonstrated outstanding scholarship in their field.
About AIAA
The American Institute of Aeronautics and Astronautics (AIAA) is the world's largest aerospace technical society. With nearly 30,000 individual members from 91 countries, and 100 corporate members, AIAA brings together industry, academia, and government to advance engineering and science in aviation, space, and defense. For more information, visit www.aiaa.org, or follow AIAA on Twitter, Facebook, LinkedIn, and Instagram.