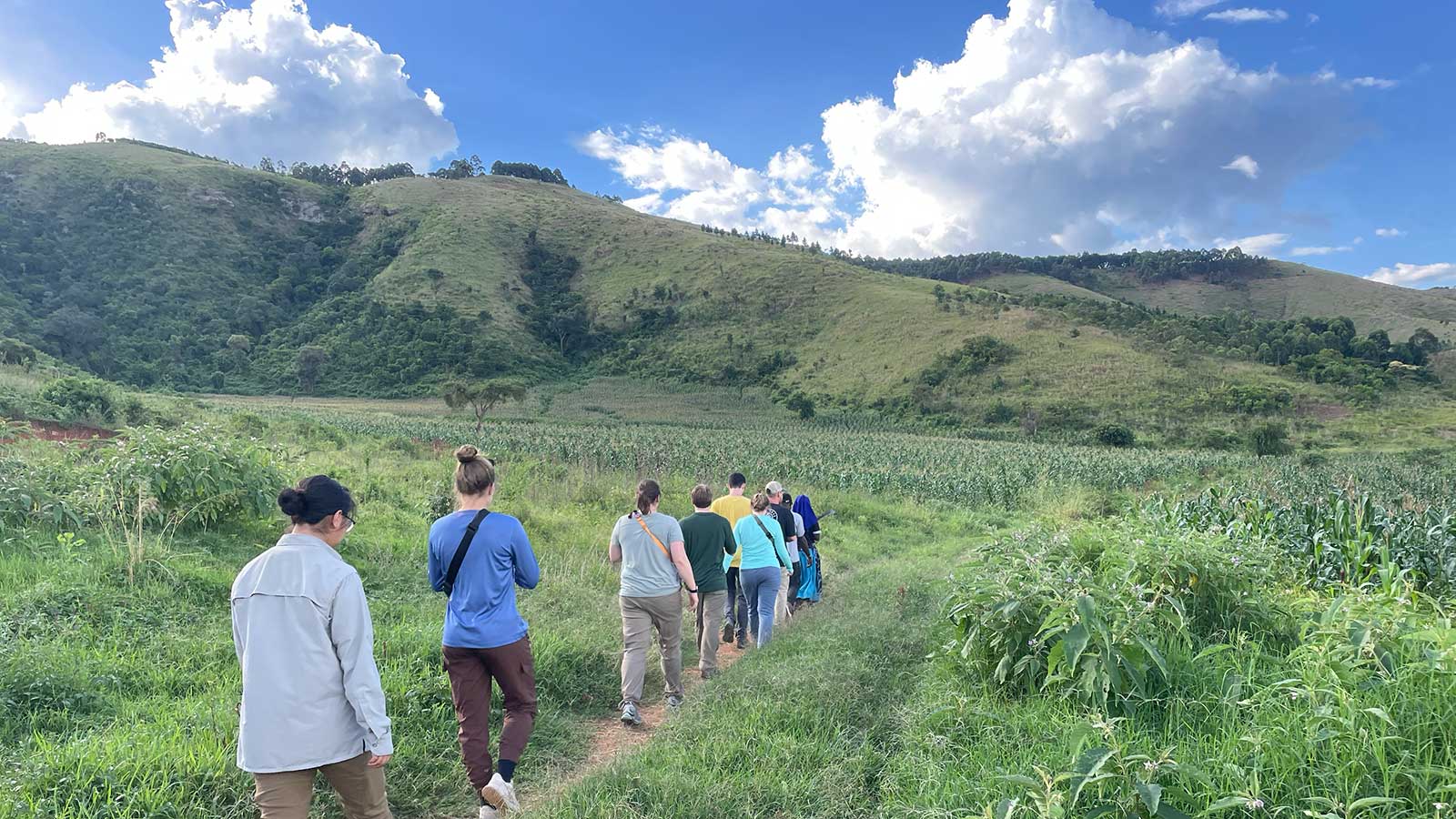 Study Abroad
Let Clarkson be your launching point for a life-changing global experience. We have formal study abroad partner agreements with numerous colleges and universities in multiple countries. Spend a semester or full academic year living and learning in a stimulating and challenging new environment.
Partner Universities
Australia
Monash University, Melbourne
University of Newcastle, Newcastle
University of Technology Sydney (UTS), Sydney
RMIT University, Melbourne
Western Sydney University, Rydalmere
Austria
Upper Austria University of Applied Sciences, Steyr and Wels
Canada
Laval University, Quebec City
Denmark
Technical University of Denmark (DTU), Lyngby
England
Northumbria University, Newcastle-Upon-Tyne
University of Brighton, Brighton
University of Essex, Colchester
University of Leicester, Leicester
France
IÉSEG School of Management, Lille or Paris
KEDGE Business School, Bordeaux or Marseille
EM Strasbourg Business School, Strasbourg
ESSCA School of Management, Angers or Paris
Grenoble Ecole de Management, Grenoble
Université Catholique de Lyon ESDES, Lyon
Université de Technologie de Troyes, Troyes
Germany
Konstanz University of Applied Sciences, Konstanz
Universitat Potsdam, Potsdam
SRH Heidelberg, Heidelberg
University of Mannheim - Business School, Mannheim
Mannheim University of Applied Sciences, Mannheim
Hong Kong
City University of Hong Kong, Kowloon
Hungary
ESSCA School of Management, Budapest
Ireland
University of Galway, Galway
Italy
Sant'Anna Institute, Sorrento (summer programs only)
Japan
Kyushu Institute of Technology, Fukuoka (summer research only)  
Mexico
University of Monterrey, Monterrey
Tecnologico de Monterrey, Mexico City
Netherlands
Delft University of Technology, Delft
Romania
Alexandru Ioan Cuza University, Iasi
Scotland
Heriot-Watt University, Edinburgh
University of Strathclyde, Glasgow
Singapore
Nanyang Technical University, Singapore
National University of Singapore, Singapore
South Korea
Sungkyunkwan University (SKKU), Seoul
Spain
Comillas Pontifical University, Madrid
Sweden
Jönkoping University, Jönkoping
Luleå University of Technology, Luleå
Taiwan
National Taiwan Ocean University, Taiwan
Vietnam
RMIT University, Ho Chi Minh City
Scholarships
Continue to pay tuition to Clarkson
A semester or year abroad should not cost much more than your expenses here at Clarkson.
The Matthew '09 and Briah Marra Study Abroad Award
The purpose of the Matthew '09 & Briah Marra Award is to enrich a Clarkson University student's foreign experience through the gift of a transportation stipend. The students that benefit from this fund are encouraged to explore the country of their university, embrace the local culture and network with the people they meet on their adventure. Two awards of $1000 each are available for each semester. Each award will be used to either purchase $1,000 of Uber credits, or be split to purchase $500 of Uber credits and $500 other transportation expenses at the discretion of the student awardee. Eligible students are emailed the semester prior to studying abroad about the application process.
Fund for Education Abroad (FEA) Scholarship
The Fund for Education Abroad (FEA) invests in promising students with financial need who wish to study abroad. Potential applicants who meet our eligibility requirements may participate on any international education program that meets their academic objectives. There are multiple scholarships available.
Phi Kappa Phi Study Abroad Grants
Phi Kappa Phi Study Abroad Grants are designed to help support undergraduates as they seek knowledge and experience in their academic fields by studying abroad. Seventy-five $1,000 grants are awarded each year.
Benjamin A. Gilman International Scholarship
The U.S. Department of State's Benjamin A. Gilman International Scholarship is a grant program that enables students of limited financial means to study or intern abroad, thereby gaining skills critical to our national security and economic competitiveness.